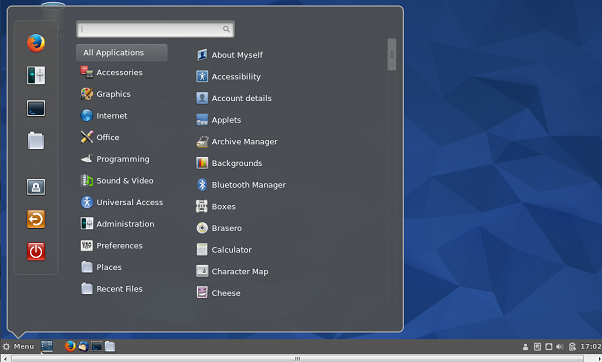 Introduction
Cinnamon is a well known desktop environment for Linux distributions, primarily Linux Mint. It has been default desktop environment for Linux Mint and has gained lot of popularity due to noteworthy features like dual monitor support, fast speed and panel appearances. The most recent Cinnamon 2.6 is out now, and next Linux Mint release will have it by default, but good news for Cinnamon fans is that it is now available for Fedora 22 and Debian 8 directly . Yes, Fedora 22 and Debian 8 users can simply install the latest Cinnamon version via their package manager commands  🙂 . This article is all about noteworthy features of Cinnamon 2.6 and its installation on Fedora 22 workstation.
Cinnamon 2.6 Salient Features
Here are some of the main features in new Cinnamon release:
Due to the traditional design and user interface, Cinnamon is the first pick for users migrating from other platforms specially Microsoft Windows.
New release adds enhanced support for dual monitors and graphics cards
Improvements in Cinnamon Panels, freedom to move panel anywhere on the desktop
Enhancements to Applets with respect to monitor support, power managements, and other notifications
Revamped ""System Settings", improvements in animations and brightness settings
The file browser Nemo has received enhancements and bug fixes. New plugin manager added to Nemo for enabling and disabling of scripts and extensions
Introduction of some new third party tools to enhance users desktop experience and make life easier for Cinnamon fans
Installing Cinnamon 2.6 on Fedora 22
It's pretty easy, since Cinnamon 2.6 is now part of default desktop environments for Fedora, it can be easily installed using dnf YUM. Simply launch your Fedora workstation terminal window and run following command to initiate the installation of Cinnamon.
sudo dnf install @cinnamon-desktop
It will take some time to collect information for the packages needing to be installed, Confirm the installation process by type "Y" when prompted.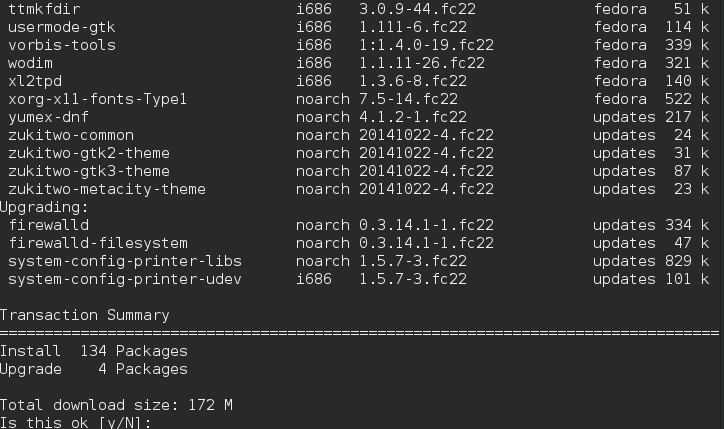 That's all, the Cinnamon new release install process should be underway now. Sit tight, it will take sweet amount of time to complete the install.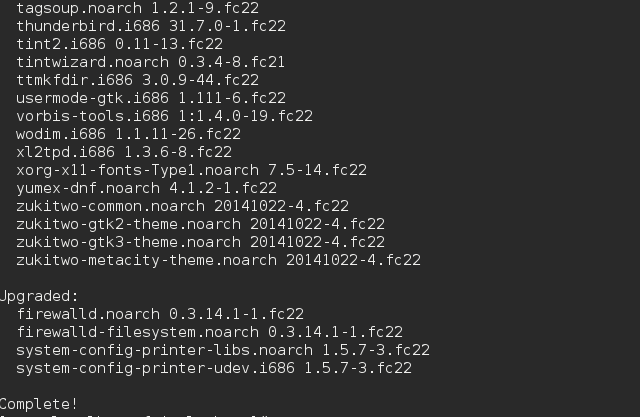 As soon as installation is complete, reboot or logout your Fedora workstation and choose Cinnamon from Logon screen.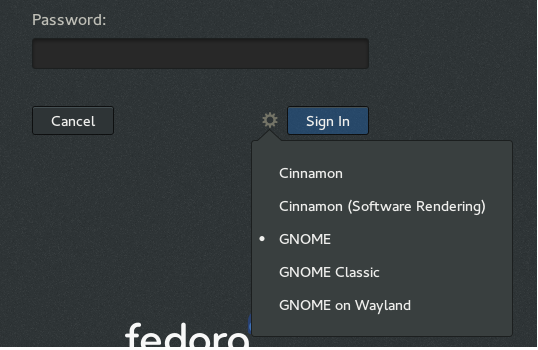 Congratulations, Enjoy the Cinnamon experience on Fedora  🙂
Conclusion
Cinnamon got a bright future, with more and more Linux distros adding it as their default desktop environment, it's now not just limited to Linux Mint. The continuous development and bug fixes in this desktop environment has made it  where it stands today.