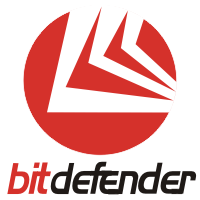 It is true that Linux is virus free, but this does not mean it is 100% secure. Now a days usb sticks carry many viruses that want to harm computer systems and one important reason why your machine is getting infected so often with malware is the fact that people forget or tend to be lazy when it comes to scanning usb sticks.
Do you like to give your usb devices or Windows NTFS partitions a scan? The read the rest of this article and follow every mentioned instructions to install the BitDefender antivirus software in your computer.
What Is Bitdefender?
Bitdefender is a competitive antivirus software which includes several protection measures. It was founded in 2001 and is developed by a Romania-based software company.
The Bitdefender antivirus is a worthy competitor to many other worldwide used antiviruses such as Avira, BullGuard, F-Secure, FRISK, Kaspersky, McAfee, Panda Security, Sophos, Symantec and Trend Micro.
Install Bitdefender In Ubuntu
The main intention of this article is to show you how to install the Bitdefender antivirus from the official repository. Now I think you know what do we need, open a new terminal and run the following command to add BitDefender official repository for Linux.
sudo sh -c 'echo "deb http://download.bitdefender.com/repos/deb/ bitdefender non-free" >> /etc/apt/sources.list.d/bitdefender.list'
Figure 1
Download and install the key via below command.
wget -O- -q http://download.bitdefender.com/repos/deb/bd.key.asc | sudo apt-key add -
Figure 2
Update your sources and install the bitdefender-scanner-gui.
sudo apt-get update; sudo apt-get install bitdefender-scanner-gui
Once the Bitdefender is installed you can launch it with the following command.
/opt/BitDefender-scanner/bin/bdgui
Figure 4
Time to scan!