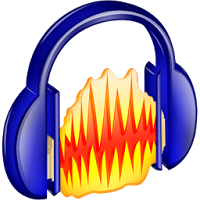 Dear unixmen reader,
In this tutorial I will teach you how to install Audacity in your Ubuntu machine. But, what is Audacity?  Audacity is a free audio editor and recorder which can be used to record live audio, convert tapes and records into digital recordings or CDs, edit WAV, AIFF, FLAC, MP2, MP3 or Ogg Vorbis sound files and perform many other tasks. You can read more about this audio application in my previous article about it. This release comes with many improvements, bug fixes and stability improvements.
Ok, Ubuntu geeks, open a new terminal ( CTRL+ALT+T) and run the following commands to install Audacity 2.0.5 in your machine.
sudo add-apt-repository ppa:audacity-team/daily
sudo apt-get update
sudo apt-get install audacity