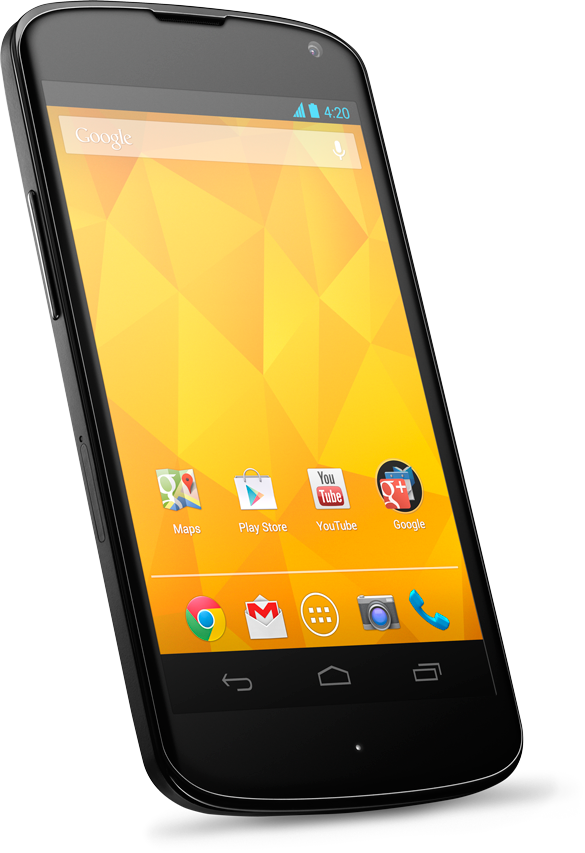 The Nexus 4 is among the best devices available in the market at present. With its Android OS, there are very few devices that fall into its competition category. The device is being currently sold out in different regions. But if you do possess it right now, then the following article will be very useful for you. We will be discussing about the features offered by the JellyBean 4.2 as well. Here are a few tricks and tips about the Google device – LG Nexus 4:
Protection
With a glass back casing, the Nexus 4 is a very delicate device. One fall can shatter the entire body. Therefore, protection is of utmost importance. There are no fixed parameters about protection. Whatever you think looks and feels better should be the obvious choice for you.
But still, the Crumena by SGP Spigen is a pretty decent protector. The leather casing and inner felt are tender on the phone.
Cordfree protection
Wireless charging is a very cool feature. And the charging dock of the Nexus 4 is aesthetic and technically sound. However, a very serious problem is its availability. But once that is solved, these chargers would sell like hot cakes.
Expanding the lock screen
There are a number of locks screen widgets in the JellyBean 4.2. From the screen itself, you can swipe left or right to perform different functions. These include calendar, camera, messaging, and Spotify etc. As understood, a vast list of apps can be chosen from for using in the lock screen.
These kinds of features are not there in other operating systems. Google has definitely scored brownie points for this feature!
Snapshot!
Taking a snapshot image of the device screen is a very basic thing. This may be useful to you in many ways. You just have to hold and press the volume-down and power button to take a snapshot.
Remove unnecessary icons
Very few people realize that a cluttered home screen does not look good. It might look like a bit too tiring to see so many apps spread over the home screen. Just putting them in groups may solve the problem. Another point to remember is that each time an app is installed; an icon appears on the home screen. If you do not want this to happen, you can change the corresponding settings in Play Store on your device. You can also use a separate launcher instead of the Google Search bar.
Brilliant camerawork
The camera of Nexus 4 possesses very good software. Apart from delivering crystal clear images, it also helps perform a lot of editing on the photographs. Various third-party software are available to enhance the photograph as well.
Voice commands
You can also program or teach your device to follow your voice. You can add nicknames to your friends contact cards. So the next time you want to call your brother, you can just say brother and the device will connect his number for you.
However, in case of crowded places, this might turn out to be a difficult situation.
With so many new features, tricks and tips, make sure you make the most of your device!