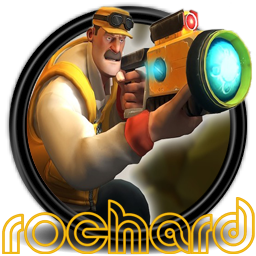 Another pay-what-you-want indie games bundle has been released, bringing new exciting games to the thirsty Linux gamers community. The bundle includes 5 games + 1 for those who will pay above the average.
Seeing what happened in the last couple of bundles, it is very likely that this bundle will be expanded/enriched with more games in the next few days (that will be available for those who buy it now).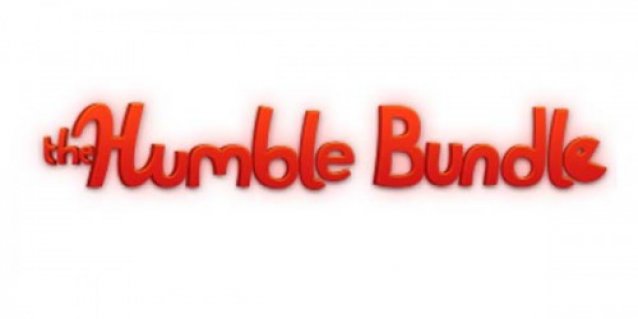 Rochard
Suit up as John Rochard, the toughest man and miner in the galaxy. In this critically acclaimed side-scrolling sci-fi platformer, John Rochard must master the use of gravity, weight, and matter to overcome various obstacles and puzzles in his quest against an intergalactic archaeological conspiracy.
Rochard is also the premiere title to debut the Unity game engine on Linux! Unity powers a number of amazing titles and their presence on Linux can only broaden the horizons for cross-platform gaming everywhere.
[youtube]http://youtu.be/vXeTQ78-d70[/youtube]
———————————————————————————————————————————-
Shatter
Shatter is a fresh take on brick-breakers, adding new physics-based concepts to alter the trajectory of every ball in play. Combined with an amazing soundtrack by electronic musician Module and intense boss battles. Shatter combines fantastic music with tight gameplay and frantic action.
[youtube]http://youtu.be/HATaK9mdmag[/youtube]
———————————————————————————————————————————-
Space Pirates and Zombies
Explore the stars, outfit your own ships, and engage in intense combat in this top down space shooter by MinMax Games. Created by a two-man team, Space Pirates and Zombies is reminiscent of classic top down shooters then combined with modern elements like physics-based combat and randomly generated galaxies. Also, zombies.
[youtube]http://youtu.be/YHA2y6fK2Qc[/youtube]
———————————————————————————————————————————-
Torchlight
In this addicting fantasy action RPG, take on the role of a lone hero who uses brawn and magic to hack and slash their way through intense crowds of baddies while collecting awesome gear, loot, and skills. Set in the mining town of Torchlight, the hero sets out to explore dungeons and labyrinths to uncover a dark tale surrounding a mystical mineral known as Ember.
[youtube]http://youtu.be/ghQBj6Gfn10[/youtube]
———————————————————————————————————————————-
Vessel
In this liquid-manipulating puzzle platformer by Strange Loop Games, take on the role of Arkwright, the inventor of liquid-comprised automatons called Fluros, originally used throughout the world to make life easier for all. When the Fluros start causing random chaos, it's up to Arkwright to step up and take command of his invention gone awry. Vessel is built upon an optimized "liquid simulation" featuring flowing water, scalding lava, steam, and more, making each puzzle a unique experience.
[youtube]http://youtu.be/Kmwidqe1T4A[/youtube]
———————————————————————————————————————————-
And for those of you who will pay more than the average…
Dustforce
The world has been corrupted with dust and filth, and it's up to a handful of acrobatic janitors to win the war on grime. In this frenetic, award-winning platformer by Hitbox Team, sweep your way through over fifty levels of wall rebounding, double jumping endurance runs where finesse matters as much as dust destruction. Vault your brooms even higher as you share and view replays online to compete for the ultimate speed runs, and watch as your dustpan runneth over when you build your own worlds and share them online with the included map editor.
[youtube]http://youtu.be/Ieczx0RvnDk[/youtube]
———————————————————————————————————————————-
Before you buy this bundle, check the games system requirements to ensure that you will be able to play them. You can buy this bundle for yourself, or send it as a gift to someone else. Soundtracks for the five of the six games are also included!
Once again, this new HIB deserves the attention of the Linux gamers, and certainly deserves every penny that you will decide to spend.