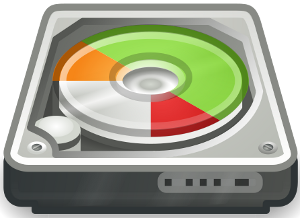 GParted is a free partition manager that enables you to resize, copy, and move partitions without data loss. The latest stable release is GParted Live 0.19.0-1 announced on June 11, 2014.
The GParted team is proud to announce the stable release of GParted Live 0.19.0-1.
This live image includes fixes to improve booting on UEFI firmware computers, and has undergone extra testing to ensure it works with motherboard BIOS RAID (aka FAKE RAID).
Items of note include:
Based on the Debian Sid repository (as of 2014/Jun/11)
Updated Linux kernel to 3.14.5-1
Updated Syslinux to 6.03-pre13
Increased minimum requirements to 160 MB of RAM
CD/DVD tray is no longer ejected on shutdown/reboot
Contains GParted 0.19.0 application which includes:

Refactored OperationDetail code to address random crash behaviour
Made partition information dialog viewable on 800×600 screens
CAUTION: Editing partitions has the potential to cause LOSS of DATA. You are advised to BACKUP your DATA before using gparted.
Source : GParted