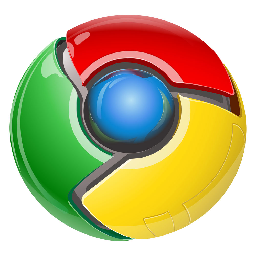 Google Chrome is the web browser from Google, the latest stable version, 32 has been announced on January 14, 2014.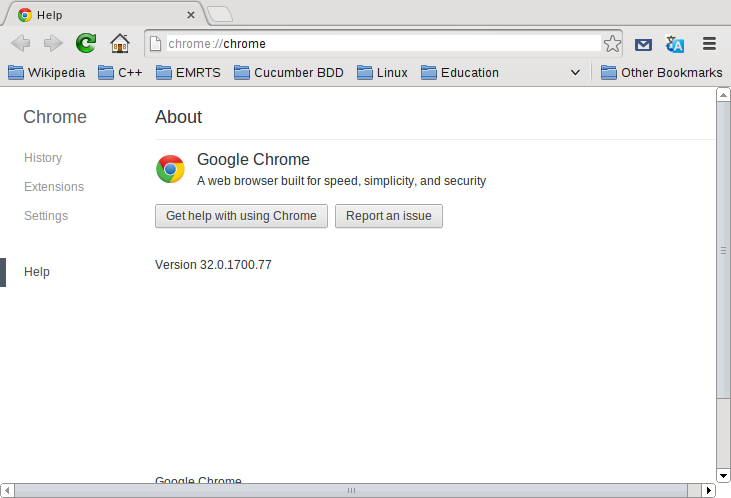 Google and Chrome Team is proud and excited to announce the promotion of Chrome 32 to the Stable channel. 32.0.1700.76 for Windows and Chrome Frame and 32.0.1700.77 for Mac and Linux. This release contains a number of fixes and improvements, including:
– Tab indicators for sound, webcam and casting
– A different look for Win8 Metro mode
– Automatically blocking malware files
– A number of new apps/extension APIs
– Lots of under the hood changes for stability and performance
 Install Google Chrome On Ubuntu and its derivatives
If you previously installed Google Chrome and don't want to download the new deb file altogether,
Run the command be low to upgrade to 32:
$ sudo apt-get install google-chrome-stable
Reading package lists... Done
 Building dependency tree
 Reading state information... Done
 The following packages will be upgraded:
 google-chrome-stable
 1 upgraded, 0 newly installed, 0 to remove and 411 not upgraded.
 Need to get 49.7 MB of archives.
 After this operation, 12.3 MB of additional disk space will be used.
 Get:1 http://dl.google.com/linux/chrome/deb/ stable/main google-chrome-stable amd64 32.0.1700.77-1 [49.7 MB]
 3% [1 google-chrome-stable 1,625 kB/49.7 MB 3%]                        47.2 kB/s 16min 58s
Installing from a .deb file
1. Download Chrome of your system architecture 32 or 64 here.
2. Cd into download directory from the terminal and run the command below:
$ sudo dpkg -i google-chrome-*
Enjoy.