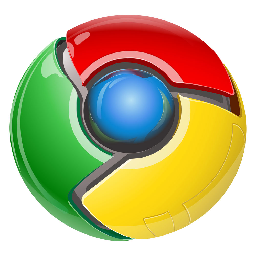 The Chrome team announced the promotion of Chrome 30 to the Stable channel for Windows, Mac, Linux and Chrome Frame on Friday, September 27, 2013. This version of Chrome includes many fixes and improvements such as easier searching by image and a number of new apps/extension APIs. The Chrome 30.0.1599.66 release,is out with 50 security fixes and is paying security researchers a total of $19,000 in bug bounties. This is one of the highest security fix counts in the history of Google's popular open source browser.
There are also done lots of under the hood changes for stability and performance. The Chrome team is making small adjustments to simplify the browsing user experience. With such small changes Chrome users will be able to search by image and Android users will get some new gestures to quickly navigate open tabs and access the menu.
Do you use Chrome browser in your android device? If so, you will be able to swipe horizontally across the top toolbar to quickly switch tabs, drag vertically down from the toolbar to enter into the tab switcher view and drag down from the menu to open the menu and select the item you want without having to lift your finger. Select the item you want without lifting your finger, isn't that cool?
There are many security researcher credited by Google this time for the vulnerabilities they have found. One of them is Atte Kettunen who has received the biggest award from Google. Atte Kettunen of the Oulu University Secure Programming Group was blessed with $4,000 for the discovery of a use-after-free flaw with in-line block rendering. He also received $2,500 for a race condition flaw in Web audio and an additional $1,000 for the discovery of another use-after-free flaw in XSLT.
Cloudfuzzer and Miaubiz are two other researchers credited by Google for their efforts during the development process of Chrome 30.