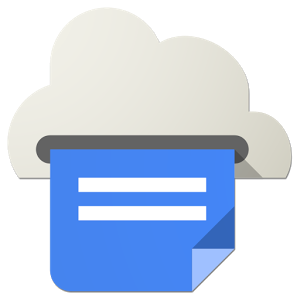 Google Cloud Print is a new technology brought to you by Google (duh!) that allows you to connect your printers to the cloud. Now most of you know that Cloud computing is a new concept that has proven most useful.
It's a way to connect many applications on multiple computers on a network (or the Internet) and use them all together in real time.Now you can connect your printers too.
Imagine this: You're sitting at home after a day's work and your boss ask you to come to the office because he needs a printout of your latest work. Why would you need to go back just to print a simple document? With this you can use your Smartphone, connect to the printer in the office and print whatever you want from the comfort of your home. You can save your file on Google Drive too. You can authorize other users and use it on a lot of devices: your phone, chromebook, computer and any other device connected to the cloud.
A new feature for GNOME's 3.12 GTK+ is now supporting Google Cloud Print. This GTK print back-end was merged by Tim Waugh into GTK+ master.