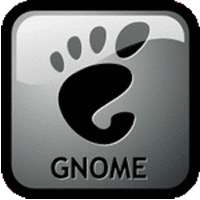 Hello all!
It is time to make the  Gnome desktop environment the best it can get. GNOME 3.10 Release Candidate is available for downloading, building and testing. The announcement was made by Frederic Peters which works on project-wide stuff in the GNOME project.
This is your best chance to test and report bugs in order to make GNOME a better linux desktop environment.
GNOME 3.10 is a powerful release, which will introduce several new and useful applications (maps, music, notes, etc.) as well as a revamped user interface and overall improvements. GNOME 3.10 will come with many improvements after 3 days from now. GNOME 3.10 desktop environment should see the light of day on September 25, 2013. It will introduce several new and useful applications (maps, music, notes, etc.) as well as updates for many main components such as GNOME Calculator, GNOME Contacts, GNOME Comtrol Center, GNOME Online Accounts, GNOME PackageKit, GNOME Session, GNOME Shell, GNOME System Monitor, GNOME Terminal, GTK+, GStreamer, Mutter, Nautilus, Totem, Vino, Vala, VTE, NetworkManager Applet, and much more. I have to mention that not every linux user should be able to get the new release on their current installations on September 25 because this is a big release and packing for every linux distro takes time.
What are some other updated GNOME applications?
– GNOME Boxes
– Anjuta
– Cheese
– Evolution
– Gedit
– Glade
– GNOME Chess
– GNOME Clocks
– GNOME Documents
– GNOME Maps
– GNOME Photos
– GNOME Weather
– Orca
– Rygel
– GNOME games
How can one compile  GNOME 3.9.92?
The release team has published jhbuild modulesets which use the exact tarball versions from the
official release.
http://library.gnome.org/devel/jhbuild/
http://ftp.gnome.org/pub/GNOME/teams/releng/3.9.92/
Now go and discover some bugs, you have 3 days before the final release.
References: