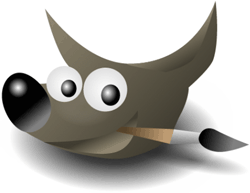 GIMP is an acronym for GNU Image Manipulation Program. It is a freely distributed program for such tasks as photo retouching, image composition and image authoring.
It has many capabilities. It can be used as a simple paint program, an expert quality photo retouching program, an online batch processing system, a mass production image renderer, an image format converter, etc.
Gimp 2.8. 10
This release of Gimp does not include new features, it focuses only in   bug-fixes. Gimp 2.8.10  brings many gui improvements to the user.
No more lots of progress popups when opening many files. The GUI now indicates in the Quit dialog if a file has been exported, keyboard shortcuts on OSX Mavericks are fixed, crash in LCMS plugin if RGB profile was missing is now fixed and the File->Export menu labels are renamed to match Save/Save as.
Libgimp:
– Fix exporting an image consisting of a single layer group
– Don't attempt to pick transparent colors
Plug-ins:
– Fix crash in LCMS plugin if RGB profile was missing
General:
– Fix compile on NetBSD (missing -lexecinfo)
– Bug fixes
– Translation updates