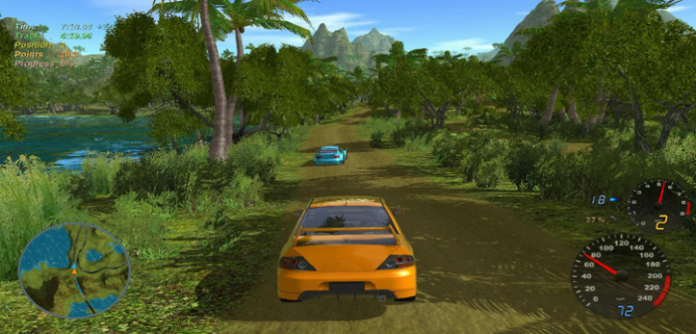 One thing that people do it sometimes for fun is gaming with computer, in this post I will introduce some games to 🙂
Stuntrally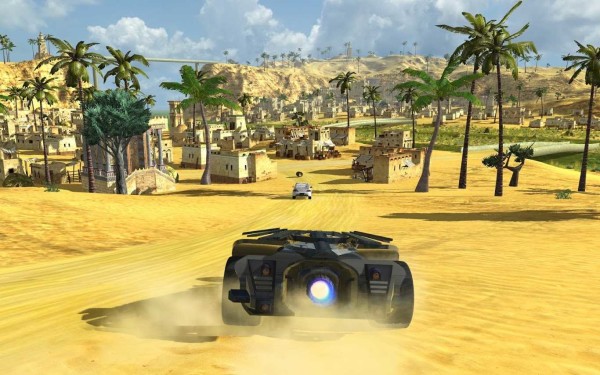 Stuntrally is a open source car racing game that has about 720 tracks and more than 15 cars with different environments for gamers, you can have also 3D editor for editing tracks, you will have different game mode in this rally style game such as Single Race, Tutorials, Championships, Challenges, Multiplayer and Split Screen.
Also Replays and Ghost drive and etc, stuntrally licensed under GPLv3.
Installation on Arch Linux based distributions:
sudo pacman -S stuntrally
Installation on Debian-based distributions:
First add it's source to your source list with following command:
sudo sh -c 'echo "deb http://archive.getdeb.net/ubuntu vivid-getdeb games" >/etc/apt/sources.list.d/playdeb.list'
If you have other version of Ubuntu put it's name instead of vivid in command above.
Now update your sources list:
sudo apt update
Now install the game by this command:
sudo apt install stuntrally
0ad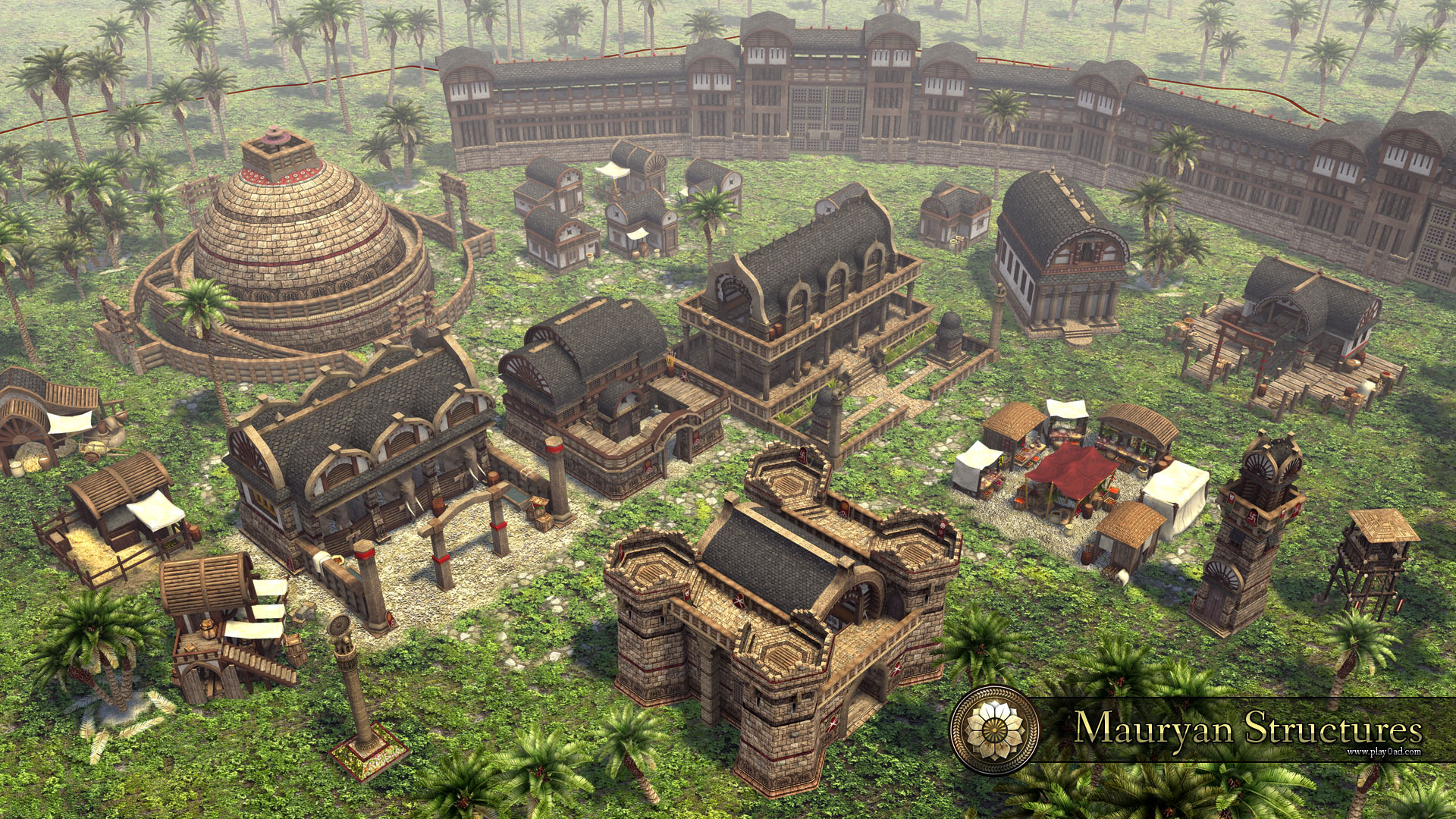 0ad is strategic game that you can play that online and offline both, it has different environment and the best part is that you can choose a race such roman and start play by their style of coverage and swords and etc, during the game animals in the jungle may attack you and you should defend yourself, you can also use animals skin and etc.
For installing this game on Arch Linux based enter following command in Terminal:
sudo pacman -S 0ad
For installing this game in Debian-based distributions use following command:
sudo apt install 0ad
There are lot of games you try on steam, you can find steam in your distribution's sources and install it on your computer, however most of it's games are paid but you can find some free steam os to play, first install steam on your computer, if you have Arch Linux based distribution following command will help:
sudo pacman -S steam
If your using Debian-based distribution enter following command in your Terminal:
sudo apt install steam
Now open steam and wait till its updating after that it should be like this: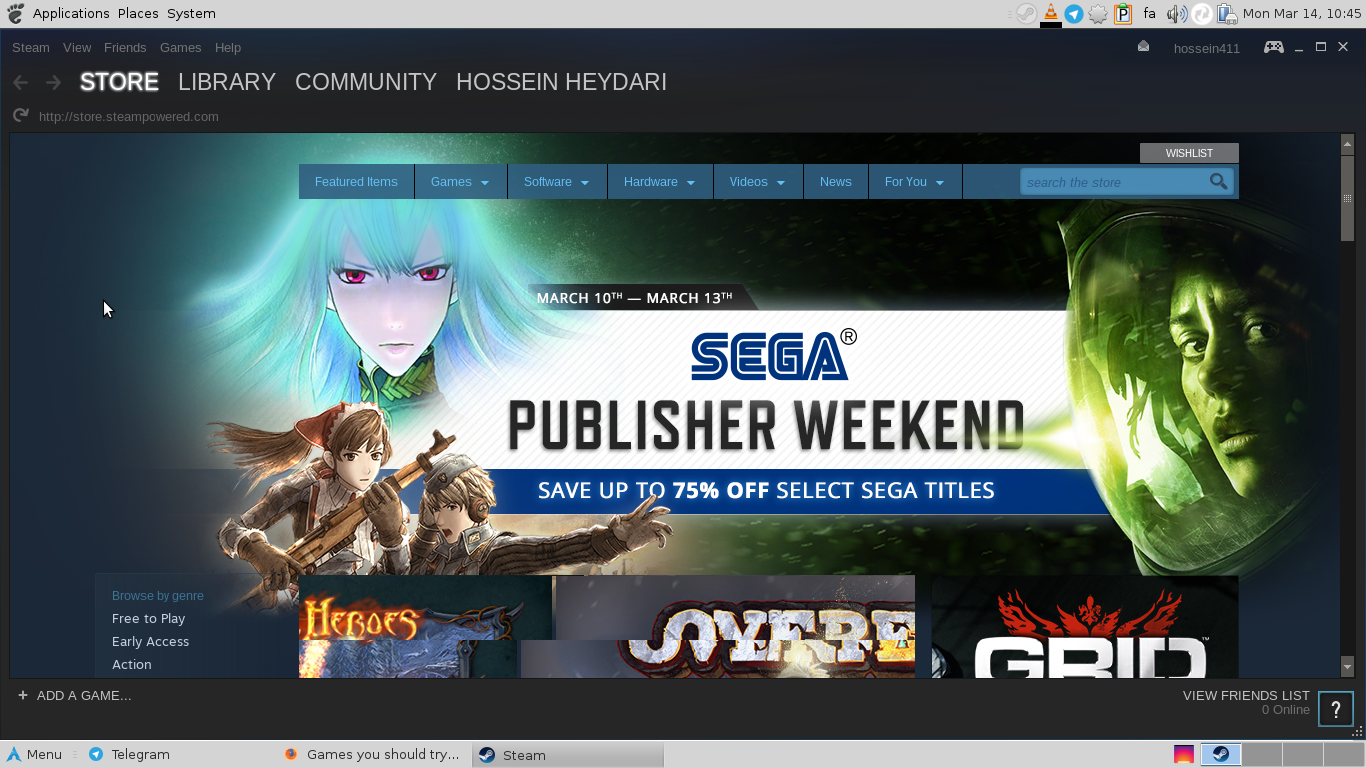 Now you can browse games here, one of the most coolest game that I also play it some times is Dota2 which can be played online, and it is kind of strategic team fighting game, you can choose a hero and join the game and start playing, for online game users should be 5 VS 5 so game can be start and you can also chat with your team while playing.
Download this game it should be about 8GB but it's free for playing, here see some photoes: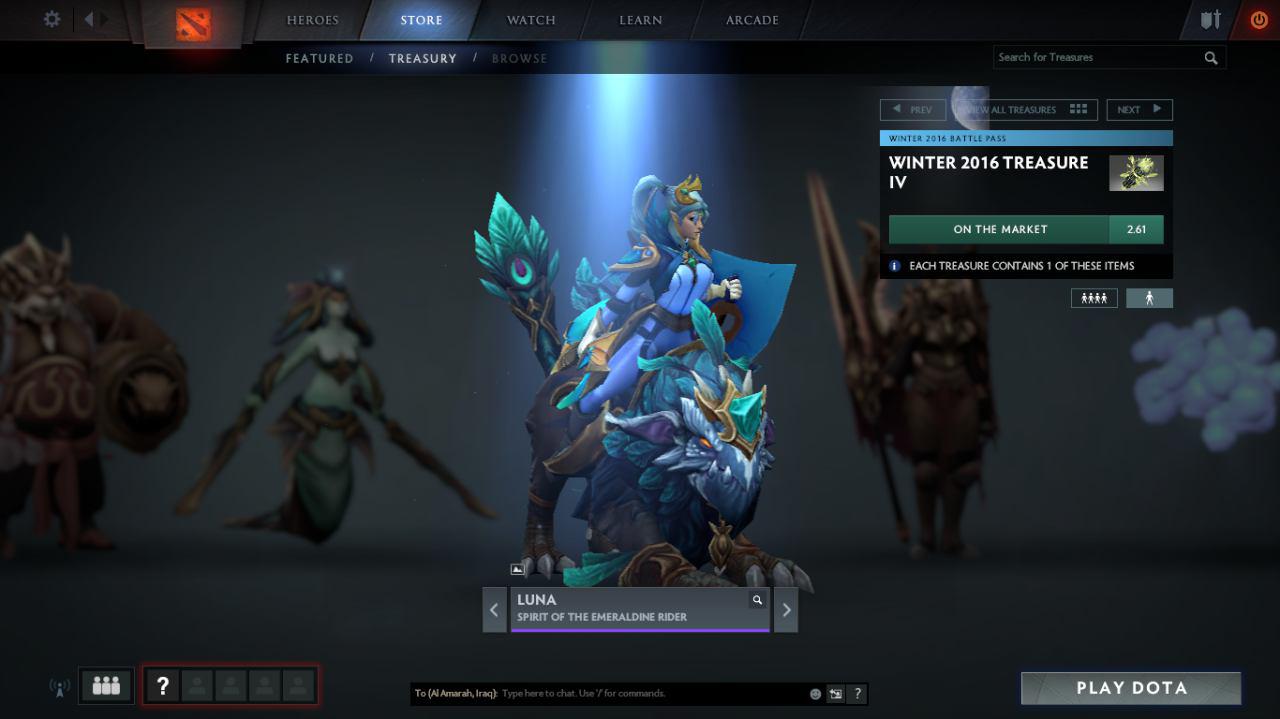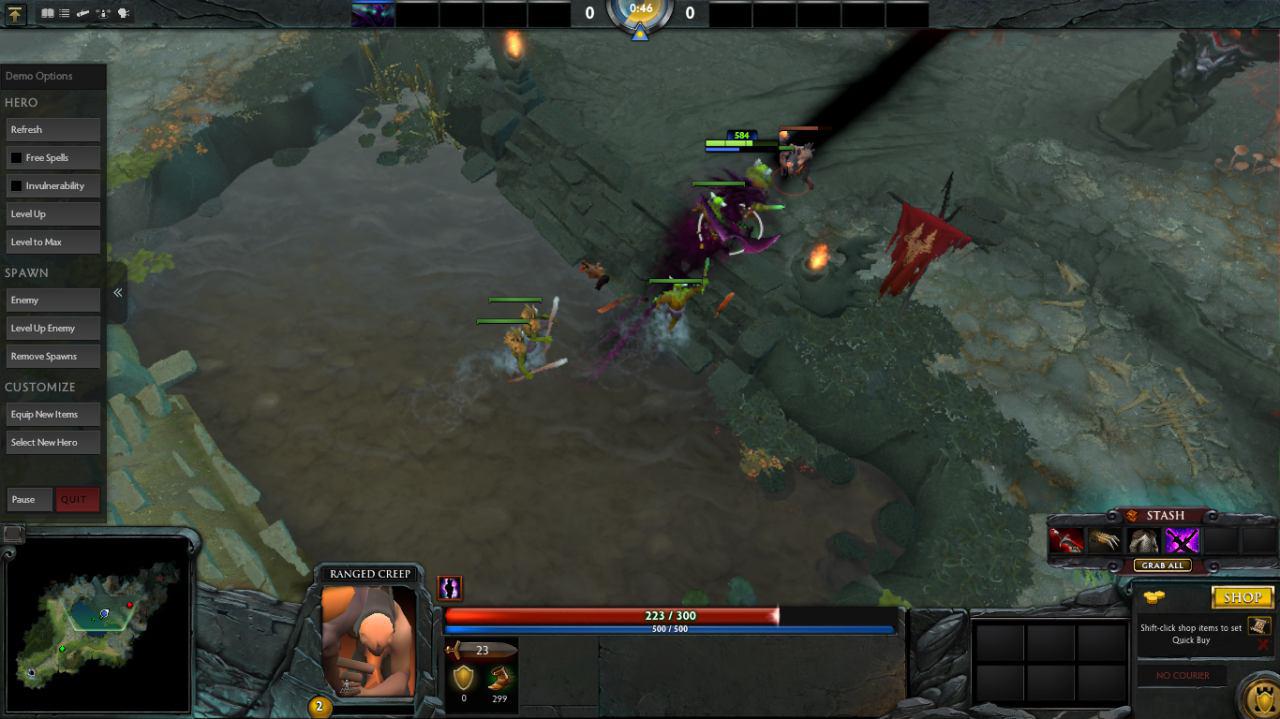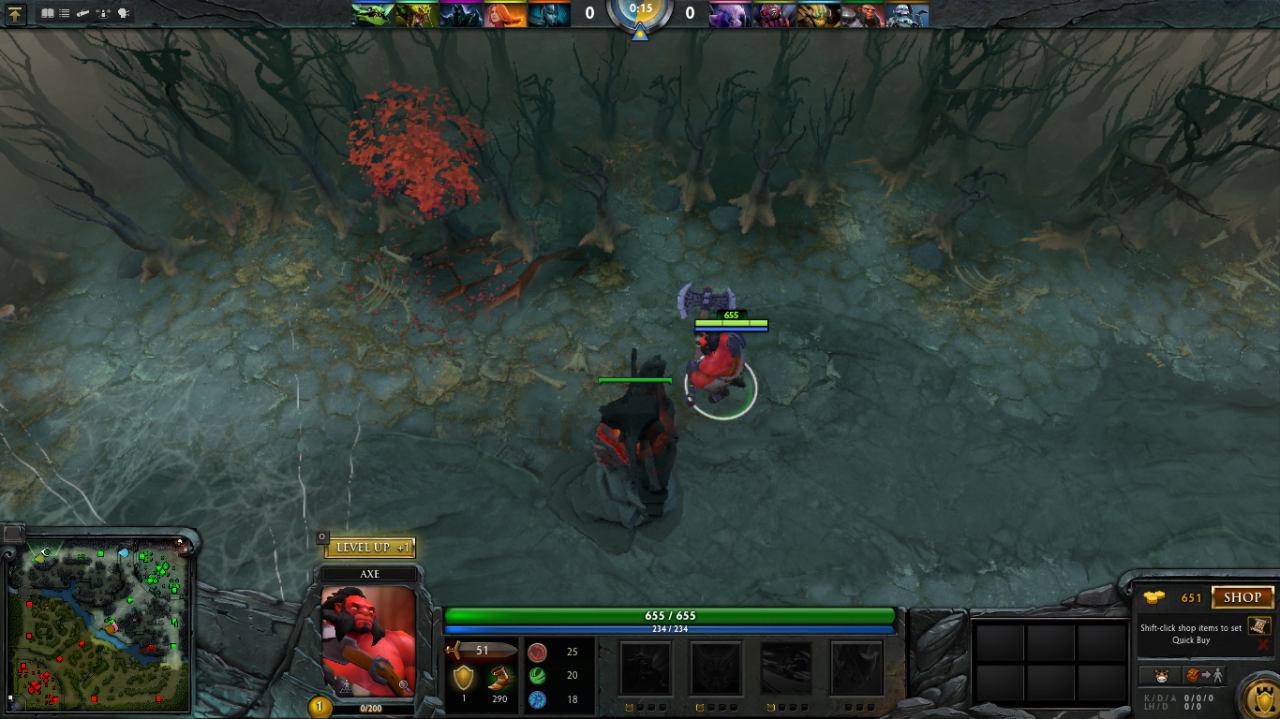 Another game which is really amazing is Team Fortress 2, it can be played online and it's fun you can choose a personallity and play with that, the guns of each personallity is different with others for example spy's guns are different with doctor's tools, this game is about 8GB too! here see it's photo: