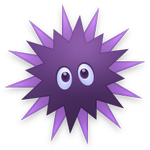 FireSSH is a cross platform browser based SSH client tool written entirely in JavaScript. You don't need to install any SSH client in your system. All you need to have is a Mozilla Firefox browser. If you have a portable browser, then things will be much easier to you. Wherever you go, you can connect to remote servers/systems using this Firefox Add-on.
Installing FireSSH
Installing FireSSH is simple and straight forward. You need not to be a geek to install this add-on. Open Firefox. Go to Tools -> Add-ons. Type firessh in the search box and hit Enter. Now install it by clicking on Install button.
FireSSH has been installed. You need to restart the browser once to activate this add-on.
Run FireSSH
Open your Mozilla Firefox and enter your remote system URL as ssh://ip-address in the address bar. Alternatively you can launch it from Tools -> Web Developer -> FireSSH. Enter the remote system username and password. That's it. You're done!
Now you will able to manage your remote server from any system and anywhere.