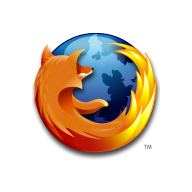 Dear linux geeks,
In this tutorial I will teach you how to install the latest version of Firefox browser in your Ubuntu 14.04 Trusty Tahr machine.  Firefox 27 comes with many new features, such as Firefox SocialAPI and TLS 1.2 support.
The Firefox SocialAPI feature allows you to get Facebook and Twitter notifications while you are surfing the internet. What about TLS 1.2? What is it?
The TLS 1.2 feature offers some secure encryption algorithms to make sure you are in a very safe 'place'.
This version of Firefox web browser comes with support for SPDY protocol 3.1 which is used to speed up the load of the pages so you can have a faster browsing experience.
Installing Firefox 27 in your Ubuntu 14.04 Trusty Tahr machine is very easy, because the latest version of Firefox has been already added to the default repositories.
Open a new terminal (CTRL+ALT+T) and update the local repository index with the following command.
sudo apt-get update
After the update is finished run the following command to install Firefox 27 in your machine.
sudo apt-get install firefox