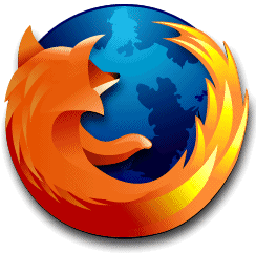 Mozilla has officially released Firefox 25 web browser on Linux, Mac, Windows and Android. This release of the Firefox web browser contains many new features, security fixes and updates. What is new in this release of Firefox for the desktop?
The find bar is no longer shared between tabs and the most important new feature is the Web Audio support, which help developers to improve audio support for browser-based games and other web services. Mozilla Firefox developers declare that the Web Audio support is a major building block in supporting advanced games and applications. Unfortunately, this is the last one.
There are five critical and three high vulnerabilities fixed in this release of Firefox web browser. You can read them in the following security fixes list:
– Critical: Use-after-free in HTML document templates
– Critical: Memory corruption in workers
– Critical: Miscellaneous use-after-free issues found through ASAN fuzzing
– High: Security bypass of PDF.js checks using iframes
– Critical: Use-after-free when updating offline cache
– High: Writing to cycle collected object during image decoding
– Moderate: Improperly initialized memory and overflows in some JavaScript functions
– High: Access violation with XSLT and uninitialized data
– Moderate: Spoofing addressbar though SELECT element
– Critical: Miscellaneous memory safety hazards (rv:25.0 / rv:24.1 / rv:17.0.10)
What changed in this release of Firefox 25?
– If away from Firefox for months, you now will be offered the option to migrate another browser's history and settings
– Resetting Firefox no longer clears your browsing session.
Is there any other important fix you should know about? Yes, another important fix every Firefox user should know about is the Blank or missing page thumbnails when opening a new tab.