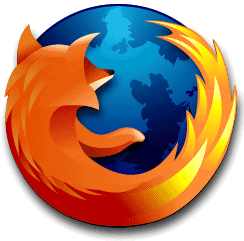 September 17, 2013. Mozilla Firefox announced the release of Firefox 24 for Windows, Mac OS X, Linux and Android devices. There are new many features and security fixes included in this release of Mozilla Firefox, such as support for new scrolling style in Mac OS X 10. and and the ability to tear-off the chat windows by dragging them as standalone. It also implemented Close tabs to the right and a very important security vulnerability was fixed. This vulnerability could allow attackers to run code and install software on your machine without your consent.
Firefox 24 comes with performance improvements on New Tab Page loads, improved and unified Browser console for enhanced debugging experience, replacing existing Error console, accessibility related improvements on using pinned tabs. Crash during WAV audio file decoding has been fixed and support for sherlock files that are loaded from application or profile directory is being removed. Some security fixes include Memory corruption involving scrolling, WebGL Information disclosure through OS X NVIDIA graphic drivers, Same-origin bypass through symbolic links, and Shared object library loading from writable location. If you like security fixes can be found here.
Upgrade To Firefox 24 In Ubuntu
sudo add-apt-repository ppa:ubuntu-mozilla-security/ppa
sudo apt-get update && sudo apt-get dist-upgrade
That's it. When you launch Firefox it will open the newest version.