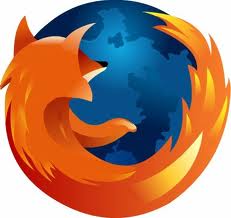 Mozilla has released the latest version of Firefox, version 16, keeping up with is newly imposed tradition of "rapid release". Mozilla brings several under-the-hood stability enhancements to the new browser, Java script performance improvements and support for Web Apps; however by far the most notable feature to be bundled in Firefox is the new developer Toolbar and Command Line. Let's investigate the new release in detail.
For web developers who rely on browser development tools; have always loved Firefox. With Firefox 16, the web browser becomes even more "Developer friendly". The new web browser integrates a new toolbar and within it command line that gives quick access to tools, error count for the Web Console, and a new command line for quick keyboard access. This command line is designed to be quick-to-type and discoverable to save substantial developer's time. Also the command line shall complete commands and parameters for you. The command line is accessible via new Toolbar, that, when enabled will be displayed on the bottom of the browser window. Additionally, the already popular Scratchpad too
l is even more powerful. Developers will be able to view recently opened files in Scratchpad.
The biggest feature for average users is the support for web apps. Web apps much like those on Chrome, applications that run within a browser window and imitate desktop application, are both, very trendy and beneficial for web users; and therefore this additional support Is more than welcome.
Mozilla has implemented incremental garbage collection into Firefox 16 and done much hardwork to make web experience smooth and fast. As Mozilla says "This is a major feature, over a year in the making, that makes Firefox smoother and less laggy. With incremental GC, Firefox responds more quickly to mouse clicks and key presses. Animations and games will also draw more smoothly."
Check out the handy List of new features of Firefox 16 here: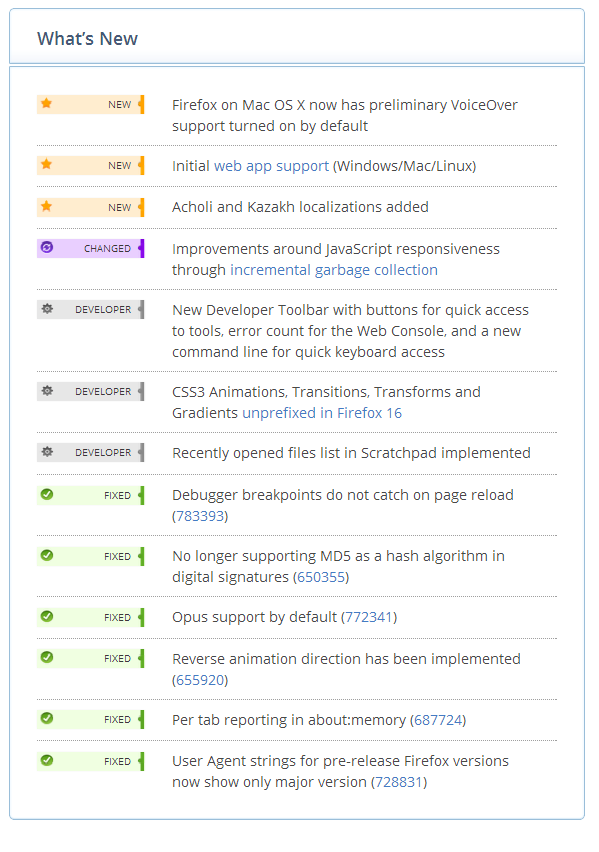 Mozilla Firefox 16 is available for download for Linux, Windows and OS X.
Download Firefox 16 for Linux here.