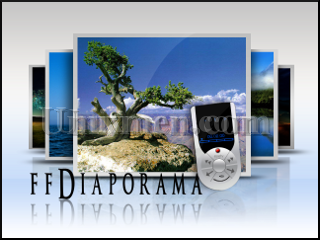 ffDiaporama is an open-source, multi-platform software written in C++ used to create movies from photos and video clips for your mobile phones or systems. It supports a wide range of image formats (BMP, GIF, JPG, PNG, PBM, PGM, PPM, TIFF, TIF and XMB) and as well as video files (AVI, MOV, MPG, MPEG, M4V, MKV, MP4, FLV, 3GP, OGV and WMV). Also you can set movie title, author and language options.
Install ffDiaporama on Ubuntu
Add ffDiaporama PPA to your Ubuntu sources list:
$ sudo add-apt-repository ppa:ffdiaporamateam/stable
Update the sources list:
$ sudo apt-get update
Now install ffDiaporama:
$ sudo apt-get install ffdiaporama
Launch it from Dash or Menu.
Create a Sample Movie
Click on New Project in the File menu and enter the name of the Project and Author name etc.
Go to Project menu and add the files to create a movie.
Finally, go to Render Video Menu and select the devices for which you want to render the video. Here I select Player and Smartphone option. Enter the output path and click OK to start rendering video(s).
That's it. Now your sample movie is ready. Start uploading to your devices and enjoy.