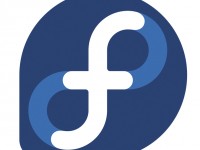 Here is a good news for avid Fedora lovers. Yes! The most anticipated Redhat community supported distribution Fedora 20 beta, code named ""Heisenbug" has been made available to download yesterday (November 12th, 2013). Fedora 20 features some of the latest and best of what the open source world has to offer.
Image credit: Distrowatch.
In beta release, the software is feature complete, but may have some minor bugs or problems. Linux enthusiasts are encouraged to take it for a test drive and notify the Fedora developers if any bugs or problems you encounter.
What's new?
– ARM is now a primary architecture
The top notable feature of Fedora is: ARM is now a primary architecture. While Fedora has supported a number of hardware architectures over the years (with x86/x86_64 being the default for the majority of Fedora users), the ARM team has made massive strides over the past year. The technology already dominates the mobile market and shows great promise for the server world as well, hence Fedora's adoption of the architecture to satisfy end users and developers targeting the ARM platform.
– gnome-packagekit frontends (gpk-update-viewer and gpk-application) is replaced by a new application.
– Bluez, a Linux Bluetooth stack for managing wireless Bluetooth devices, has been swirched from version 4 to 5.
– Network Manager bonding & bridging support.
– No default Sendmail
– No traditional default Syslog
– python-setuptools has been updated to 0.7.x and greater.
– Ruby on rails 4.0.
– Unversioned Docdirs
– Visible cloud
– Web Assets
– Perl 5.18
– ACPICA Tools update
– Developer Assistant GUI
– Enlightenment 0.18
– Glibc 2.18
– Gnome 3.10
– Apache Hadoop 2.x
– OS Installer Support for LVM Thin Provisioning
– KDE Plasma Workspaces 4.11
– Adding and Editing NetworkManager Connections via CLI
– Plasma-nm
– SDDM as the default KDE display manager instead of KDM
– SSD cache && SSSD CIFS plugin
– Shared Certificate Tools
– Sugar 0.100 (1.0)
– Vagrant
– Role based access control with libvirt
– ARM on x86 with libvirt/virt-manager
– VM Snapshot UI with virt-manager
– WildFly 8
– X2Go
Read more of above features here.
Want to get your hands on Heisenbug? Download the Fedora 20 Beta.
The final release is expected on December 10, 2013. Before that, let us download and test this beta release and update the developers for any bug fixes.