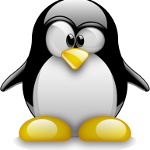 For the home office, I've been searching for a new stable enterprise class operating system to replace my current desktop. I thought it might be an interesting read for our Unixmen audience to join me in my quest to find the ultimate enterprise class operating system for the home office.
Choosing an operating system for a business desktop is very different to choosing for the home desktop. For a business system, a good solid and stable system can be of more importance than that of having the most recent versions of all the systems packages, which is generally more appealing for the home desktop user. But can more often than not cause breakages and instability with the system. And that is not something that business users and their Systems Administrators want nor have the time to contend with. Especially with large scale deployments. There are three key features that I will be paying particular attention to in my search and will be given a score out of 10. The operating system at the end of the round-up with the highest score wins and will make it onto my home office system:
(1) Stability
(2) Usability and productivity
(3) Aesthetic appeal
So grab yourself a coffee, sit down and let the testing begin.
CentOS
CentOS is hugely popular among business and enterprise users. It is touted as the completely free, yet unbranded version of Red Hat Enterprise Linux. What impressed me about CentOS was how fast and responsive the system was. There was never any lag between tasks or during operating system usage. All mouse clicks and keyboard punches resulted in something happening on screen almost instantly. This really gives the impression that CentOS is ready to take on any task thrown at it.
(1)    Stability was simply outstanding. 9/10
(2)    The system was very usable. Package selection by default was next to nil, so it does require some post-installation work to get things running to suit the environment. 6/10
(3)    CentOS is based around the GNOME 2 desktop environment. So aesthetics are all standard to GNOME 2 with a little bit of added polish. But everything can easily be configured if the user chooses. 7/10
Total score 22
Red Hat Enterprise Linux
Red Hat Enterprise Linux (or RHEL) is the base of which CentOS is built. RHEL is almost identical in every way to that of its free cousin. There is some Red Hat branding to really identify that you are using a Red Hat system, but this is in no way off-putting. In fact, some people may find this reassuring. Stability, usability and responsiveness are all the same as above. The major enticement for RHEL business and enterprise users is the support which is primarily what has made Red Hat so popular and turned it into a viable billion dollar company. But unless you seriously require that support, you really would be better off sticking with CentOS for the home office.
(1)    Stability was great. No complaints here. 9/10
(2)    The system was very usable but is clearly designed to have aftermarket software installed to get things running to suit the environment. 6/10
(3)    Virtually identical in appearance to CentOS. Basically a standard GNOME 2 based desktop with no added extras other than Red Hat branding. 7/10
Total score 22
SUSE Linux Enterprise Desktop
SUSE Linux Enterprise Desktop (SLED) is the desktop operating system from SUSE. Largely, it is based on OpenSUSE, although the Enterprise package is getting a little long in the tooth these days. I am a user of SLED back when version 10 was in its prime. I used it for a long time and was always happy with its stability and performance. It was always rock solid and version 11 is no different. SLED 11 was released back in 2009. Although the release of Service Pack 2 has rebooted the operating system back to where it belongs, being a strong contender for the enterprise sector. SUSE has always had a strong focus on interoperability with other operating systems already on a network whether it be Windows, Mac OS, Unix or Linux based systems. I was super happy with testing out SLED and it was certainly a strong contender to make it onto my home office system.
(1)    Stability was good, as expected. The desktop environments were a little less responsive than other systems. But still acceptable. 7/10
(2)    With a choice upon installation of either GNOME or KDE desktop environments, you really have a choice to set things the way you want it right from the beginning. Productivity was some of the best I've seen out-of-the-box. Great job from SUSE here. 9/10
(3)    SUSE have always had an uncanny ability to define a certain amount of polish to their operating systems. And it show with SLED. Everything looks clean and polished and attention to detail is first class. 9/10
Total score 25
Oracle Solaris
Oracle Solaris did some very odd things during testing that can't really be explained. The very first time I booted the Live CD, it worked like a charm. Upon second boot and further boots from then on, the graphical theme for the GNOME desktop didn't seem to load properly. This left the desktop looking very ugly and a mix of unthemed GTK and themed buttons and icons. When I tried an installation, it failed every time. I suspect this to be a graphics driver issue and the problem could probably be worked around by installing in text-mode or safe-graphics mode. But in truth, I got enough testing done in Live CD mode the first time around when it did work as intended. Solaris could easily be a contender for my system. But unfortunately due to the aforementioned installation problems, I can't say that it's a solid and stable operating system. It's such a shame because with enough time and resources to sort out the final niggles and get the system working, it would otherwise be a pleasing system to use.
(1)    I had inconsistent stability problems. 4/10
(2)    When working correctly, the system is very productive to use. 6/10
(3)    Oracle Solaris looks great. It has a real robust and almost industrial feel to it. Pity it doesn't perform as good as it looks. 8/10
Total score 18
Oracle Linux
Trying not to be disheartened by my experience with Oracle Solaris, I thought I'd give Oracle Linux a run for interests' sake. To be fair, Oracle Linux is not actually a desktop operating system. It's actually a server operating system with a graphical desktop environment. It is a little strange considering the underlying technology and intentions of the operating system are designed for a high workload server integrated with Solaris based desktops. Nevertheless, in theory it could be used for the desktop, but I would not recommend it. Oracle Linux has some awesome technology underneath. It runs on a GNOME 2 desktop environment. And Oracle is confident that BtrFS is ready for production use as Oracle Linux uses BtrFS as the default file system. In respect to BtrFS, it is an awesome file system, technically speaking. But putting it at the forefront of such a crucial role of what Oracle Linux will be used for is such a risky and unnecessary move, I believe. I could only hope that any Systems Administrator implementing and deploying Oracle Linux to servers would opt for a more mature file system. At least until BtrFS becomes a little more mature and accepted among the industry. As mentioned, I think it would be silly to install Oracle Linux onto any desktop as it is designed for servers and should stay that way.
(1)    Oracle Linux contains some pretty awesome technology and makes for a stable system once installed. 7/10
(2)    For the server, I can see its benefits. Not for an enterprise class desktop though. 4/10
(3)    As with Oracle Solaris, Oracle Linux looks great. But probably overkill for a server grade operating system. 7/10
Total score 18
OpenIndiana
When Oracle swallowed Sun Microsystems, it was quick to announce the sudden death of the OpenSolaris project. The development community was quick to jump onboard and fork the project to what is today called OpenIndiana. And the kernel was also forked becoming the Illumos kernel. I do a little bit of dabbling with the source code of the Illumos kernel as a side project and hobby, but ironically never even tried or installed OpenIndiana, until now. Much like my experience with Oracle Solaris, I had mixed results with OpenIndiana also. It worked the first time and then every time after that it simply refused to boot. So my time with OpenIndiana was very short and very limited. Therefore I cannot give much information and feedback about my experience. But I am interested in what is causing the problems with both Oracle Solaris and OpenIndiana. And being both Unix based operating systems and both having issues with my system, suggests to me it could be a small problems with my system rather than these operating systems themselves. I'll have to revisit the problem at a later date. So take the results below with a grain of salt as it is not really fair of me to base my results of such a short amount of time spent with OpenIndiana. But I will rate it, purely for the interest of Unixmen readers.
(1)    Once booted properly, stability seemed very good. 7/10
(2)    What I did manage to test out worked as intended. 7/10
(3)    Visually, OpenIndiana had a fine amount of polish to the GNOME 2 based desktop environment. 8/10
Total score 22
Ubuntu Business Remix
Ubuntu Business Remix is a remix based on Ubuntu 12.04. In a nutshell, it has both Oracle JRE and Adobe Flash Plugins pre-installed. It also has file-sharing and social networking software removed from it. As a result, you end up with a Ubuntu based operating system which is basically the same as the default Ubuntu version of the same. With the very small changes that are apparent, I am really not convinced that it warrants being called a Business Remix. As the changes that have been implemented could be done in just two commands in a standard Ubuntu instance. Nevertheless, the Ubuntu Business Remix is what we have. It was good enough to use and there's enough software installed to suit most business requirements. But its main disappointment is with the Unity desktop environment. Not that there is anything wrong with Unity. But after testing so many other enterprise class operating systems that use GNOME 2 as the desktop environment, it sure makes Unity seem like the wrong interface and environment for business use. It's almost awkward to use and nowhere near as productive for everyday business tasks.
(1)    Stability was fine, as expected from a Ubuntu based operating system. 8/10
(2)    With Unity being the default desktop environment, I just couldn't recommend it for business use or in an enterprise environment. 3/10
(3)    Appearance of Ubuntu is fine. But it's no good having a good appearance to be let down by other things. 5/10
Total score 16
Linux Mint Debian Edition
Let's be honest, Linux Mint is not really an operating system targeted towards business or enterprise use. But just for interests sake to see how it stacks up against actual enterprise class operating systems, I decided to throw it in to the mix anyway. I opted for the Debian Edition of Linux Mint, primarily because I have had kernel panics in the past with the Ubuntu based edition of Linux Mint. Debian is and has always been rock solid, but can be fiddly to setup correctly. Linux Mint Debian Edition has made it a breeze to say the least. Installation was fast and easy right from beginning to end. And the reliability and stability of the Debian core and heritage really shines with Linux Mint Debian Edition. I would go as far as to say it's almost Linux done perfect! Both the Ubuntu based edition and Debian based editions of Linux Mint pack a lot of packages in to a default instance. For a business or enterprise environment, this could be overkill and could be its let down. But looking at it the other way, it also means that you really don't have to install anything post-installation as Linux Mint has everything covered right from the beginning. Pretty impressive stuff and kudos to the Linux Mint developers for such a fine job.
(1)    Debian core makes for a rock solid system capable of anything you throw at it. 10/10
(2)    One of the strengths of Linux Mint is its custom menu. It works great and makes for great productivity. Also having both MATE and Cinnamon desktop environments available out-of-the-box is a bonus. 9/10
(3)    As it stands, I believe Linux Mint is the most visually impressive operating system available. 9/10
Total score 28
Conclusion
There was a pattern that emerged when testing out all the above operating systems-The fact that almost all of the operating systems that I tested used GNOME 2 as the base desktop environment. This not only showed that it is a mature base to work from (admittedly now defunct), but there was a genuine focus that the developers of these enterprise class operating system really do have the users experience at heart when it comes to their services. A business and enterprise desktop operating system should stay out of the way of the user and allow the user to get the job done in the quickest and most efficient way possible. And most of them achieved this. And when you try one that does it differently, such as the Ubuntu Business Remix, it becomes clear of what works and what does not and why so many of them are choosing to stick with the GNOME 2 base environment at this point in time.
If you followed my scores above, you'll see that Linux Mint Debian Edition was the clear winner. It was by far the more superior package, thanks to the Debian core. And it is well deserving of its place installed on my hard drive and remains my home office operating system.