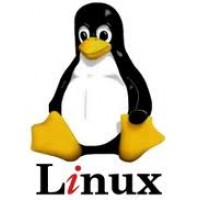 Cinnamon is a desktop shell. It is a fork of GNOME Shell, initially developed by (and for) Linux Mint. It provides a usable user environment based on the desktop metaphor, like GNOME 2. Cinnamon uses Muffin, a fork of the GNOME 3 window manager Mutter, as its window manager from Cinnamon 1.2 onwards" (Wikipedia)
Cinnamon Features:
– Desktop effects, including animations and transition effects;[clarification needed]
– A movable panel equipped with a main menu, launchers, a window list and the system tray;
– Various extensions;
– Applets that appear on the panel
– Overview with functions similar to that in GNOME Shell; and
– Settings editor for easy customization. It can customize:
– The panel
– The calendar
– Themes
– Desktop effects
– Applets
– Extensions
cinnamon-desktop, cjs, cinnamon-session and other projects are under feature-freeze. These Feature-frozen projects are labelled "2.0.0″ and they are still under review. The Cinnamon team has planned a couple of things before Cinnamon 2.0 is considered "stable". There are many testings and bug fixes to be done before the official release of Cinnamon 2.0.
"After all planned items are done and the team is happy with the quality of the DE, announcements will be made for the official release of Cinnamon 2.0.The new DE will be then featured in the end of November within Linux Mint 16 Petra, and later backported to Linux Mint 13 Maya LTS and LMDE.", clem writes in Segfault blog.
Read more here.