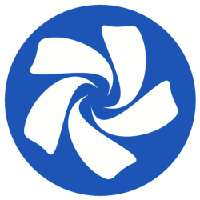 Chakra-2013.09-Fritz version has been released yesterday. The whole Chakra team is pleased to announce the first release of Chakra Fritz. Fritz is the name of a series of Chakra releases that follows the KDE Software  4.11 series and is dedicated to the memory of Fritz_Van_Tom. Fritz_Van_Tom was an active contributor for Chakra and many KDE projects who died in an accident last year.
This distribution comes with KDE SC 4.11.1 including many improvements and bug fixes. Unfortunately this edition doesn't have any new artwork as the artwork wasn't ready at the time of release. But they promises that the new artwork will be completed soon and available in the repositories or in the upcoming new releases.
As we told before, Chakra Fritz has come with many improvements as well as new features such as Enhanced propriety driver detection, Magic monitor, Kernel 3.10.10, system 204 and many.
The complete list of included software's in this version is given below:
KDE Software Compilation 4.11.1.
Web
– Chromium 29.0.1547.65, Firefox 23.0.1, Opera 12.16, QupZilla 1.4.4, Rekonq 2.3.2.
Multimedia
– KMPlayer 0.11.3d, SMPlayer 0.8.6, Plasma Media Center 1.1.0, VLC 2.0.8a.
Music
– Amarok 2.8.0, Musique 1.2.1, Qmmp 0.7.2, Tomahawk 0.7.0, Yarock 0.9.63.
Development
– Blender 2.68, KDevelop 4.5.1, Kdenlive 0.9.6, QtCreator 2.8.1, Rosegarden 13.06.
Office
– Calligra 2.7.2, FocusWriter 1.4.4, LibreOffice 4.0.5.
Finances
– KMyMoney 4.6.3, Skrooge 1.7.1.
Other
– digiKam 3.4.0, KDE Telepathy 0.6.3.
You can download the Latest Chakra ISO here.