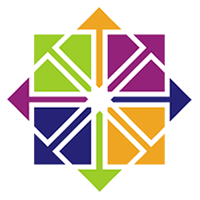 On January 7, 2014 Red Hat has announced joining forces with CentOS, CentOS a long time copycat of RHEL to build the new CentOS. This is a great surprise news for the Linux and Open Source community as whole.
CentOS project which started way back in March 2004, CentOS Linux has been a community-supported distribution derived from sources freely provided to the public by Red Hat. As such, CentOS Linux aims to be functionally compatible with RHEL.
Red Hat Enterprise Linux (RHEL) is a Linux distribution developed by Red Hat and targeted toward the commercial market and it costs money as well.
Read full Red Hat press release here.
Read CentOS Project Leader Karanbir Singh own announcement here.
Some Supporting Quotes:
"It is core to our beliefs that when people who share goals or problems are free to connect and work together, their pooled innovations can change the world. We believe the open source development process produces better code, and a community of users creates an audience that makes code impactful. Cloud technologies are moving quickly, and increasingly, that code is first landing in Red Hat Enterprise Linux. Today is an exciting day for the open source community; by joining forces with the CentOS Project, we aim to build a vehicle to get emerging technologies like OpenStack and big data into the hands of millions of developers." says Brian Stevens, executive vice president and chief technology officer, Red Hat

"CentOS owes its success not just to the source code it's built from, but to the hard work and enthusiasm of its user community. Now that we are able to count Red Hat among the active contributors to the CentOS Project, we have access to the resources and expertise we'll need to expand the scope and reach of the CentOS community while remaining committed to our current and new users." says Karanbir Singh, lead developer, CentOS Project