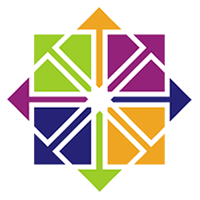 CentOS 6.5 Enterprise Linux has been officially released yesterday(December 1st, 2013). CentOS is an Enterprise-class Linux Distribution derived from sources freely provided to the public by their Upstream OS Provider Red Hat. CentOS-6.5 is based on the upstream release RHEL 6.5 and includes packages from all variants.
Major Changes in CentOS 6.5
– The Precision Time Protocol – previously a technology preview – is now fully supported. The following drivers support network time stamping: bnx2x, tg3, e1000e, igb, ixgbe, and sfc.
– OpenSSL has been updated to version 1.0.1.
– OpenSSL and NSS now support TLS 1.1 and 1.2.
– KVM received various enhancements. These include improved read-only support of VMDK- and VHDX-Files, CPU hot plugging and updated virt-v2v-/virt-p2v-conversion tools.
– Hyper-V and VMware drivers have been updated.
– Updates to Evolution (2.32) and Libre Office (4.0.4).
Download CentOS 6.5
You can download CentOS 6.5 from the following links.
Torrents:
Download Mirrors:
– Download CentOS 6.5 32/64 bit ISO's
Upgrade from CentOS 6.x to 6.5
Upgrade from any CentOS 6.x version to 6.5 is quite easy and straight forward. Please backup your important files before upgrading to 6.5.
Just run the following command to upgrade 6.x to 6.5.
# yum update
Sample outputs:
 [...]
 sudo                       i686   1.8.6p3-12.el6              base       696 k
 systemtap                  i686   2.3-3.el6                   base        26 k
 systemtap-client           i686   2.3-3.el6                   base       3.4 M
 systemtap-devel            i686   2.3-3.el6                   base       1.4 M
 systemtap-runtime          i686   2.3-3.el6                   base       186 k
 sysvinit-tools             i686   2.87-5.dsf.el6              base        58 k
 udev                       i686   147-2.51.el6                base       356 k
 util-linux-ng              i686   2.17.2-12.14.el6            base       1.5 M
 xorg-x11-drv-ati-firmware  noarch 7.1.0-3.el6                 base       109 k
Installing for dependencies:
 gdbm-devel                 i686   1.8.0-36.el6                base        25 k
 p11-kit                    i686   0.18.5-2.el6                base        93 k
 p11-kit-trust              i686   0.18.5-2.el6                base        68 k
 shared-mime-info           i686   0.70-4.el6                  base       208 k

Transaction Summary
================================================================================
Install       6 Package(s)
Upgrade     135 Package(s)

Total download size: 248 M
Is this ok [y/N]:
Hit Y and continue upgrading process. The above command will download all packages and automatically upgrade the current version to 6.5 version.
Upgrade process will take some time depending upon your internet speed. You can view the current version using the following command:
# cat /etc/redhat-release
Sample Output:
CentOS release 6.5 (Final)
For more information check out the release notes. Cheers!