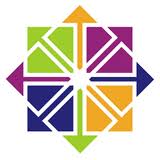 CentOS is an 100% compatible rebuild of the Red Hat Enterprise Linux, in full compliance with Red Hat's redistribution requirements. CentOS is for people who need an enterprise class operating system stability without the cost of certification and support.

CentOS is very widely used in the servers market, and generally a trusted system for critical environment usage. The only reason that makes its users frustrated enough to change to other RHEL clones, is that sometimes it takes CentOS developers too long to update their system to the latest RHEL. This awaiting ended yesterday with the release of version 6.3 which will be supported till 30 Nov 2020!
So what has changed?
– In accordance with upstream CentOS 6.3 now includes libreoffice as Office suite. The "Desktop" install group will automatically install the complete suite. If you update from a previous version of CentOS 6 using 'yum update' and have openoffice installed, the update will automatically remove openoffice and install libreoffice. See this link for further information.
– Upstream has deprecated the matahari API set for operating system management. User who choose to continue to use matahari should – as always – install the updates provided with CentOS 6.3. Matahari will not be part of future upstream releases and therefore also not of future CentOS releases. See here for more information.
– There are new tools for moving machines (both Virtual and Physical) from their current format to a Virtual KVM Machine. The packages responsible are called virt-p2v (physical to virtual) and virt-v2v (virtual to virtual). After installation of the virt-p2v rpm, the bootable ISO for P2V conversions is located at /usr/share/virt-p2v/virt-p2v-0.8.6-5.20120502.1.el6.iso. Please see the upstream documentation linked in the further reading section of these release notes for more information on these exciting enhancements.
It is very important to check the "Known Issues" before installing, as the list is long and "comprehensive"…