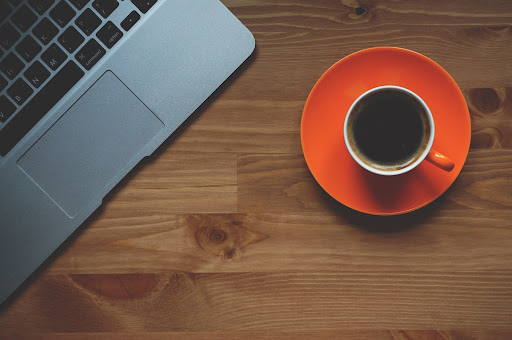 Are you looking to improve your Linux experience by installing some more applications? If so, this article should give you a few ideas to consider. Look at the list below and figure out which of the mentioned applications you want on your computer.
Image Editors
Let's start with image editors. If there is a quick edit that you want to do for an image that you need for work, studies, or another matter, you can definitely find tools for that while running Linux.
Among the most popular choices right now, Gimp and Inkscape are the go-to options among Linux users.
With Gimp, you have an open-source tool that one can improve after installing various plugins. Like other image editing tools, Gimp also requires some time to get used to.
As for Inkscape, it does not offer the open-source option, but the app comes with a plethora of the necessary editing tools. It is also worth noting that Inkscape often comes pre-installed with Linux, so make sure that you do not have it already before you seek to download the app online.
Cleanup Utility Tools
Temporary junk that accumulates regularly should not be present on a computer for too long. App plugins, extensions, operating system backups, and other temporary storage is a hindrance to a computer's performance, meaning that you should get rid of it on a regular basis.
If you were to look at other operating systems, they have a fair share of available cleanup tools. For example, this useful post talks about how CleanMyMac X works for MacBook users. As far as Windows goes, you have Restoro and Outbyte PC Repair.
Linux users should probably go with BleachBit or Ubuntu Cleaner if they want a free application. 
Video Games
Some of the less experienced Linux users might be wondering whether their operating system can run video games in the first place. While the OS is not ideal for gamers, it should not be discarded.
In case you are in the mood to play video games on Linux, feel free to check Steam and GOG. The two gaming platforms have separate categories that feature video games for Linux. 
Communication Platforms
Whether it is work or a friendly chat, it is good to have a reliable communication platform. Right now, Discord seems to be the most popular option given its anonymity, active communities, custom emotes, bots, and voice chat, not to mention that it does not cost to use the application.
On the other hand, if your goal is to create a more professional environment, Slack would be one of the options to consider. You can implement various extensions in the platform to improve work productivity. It also helps when you have the freedom to create different channels freely, pin important messages at the top of the channels, share a computer's screen, and use voice chat.
Media Players
It is true that media players are not as necessary these days because of streaming platforms. For music, you have the likes of Spotify and YouTube, whereas Netflix, Hulu, Disney+, etc., offer you hours of entertainment in the form of movies and TV shows.
Having said that, you still cannot know when a media player will come in handy, so having one just in case is still worth it. Besides, some of the best media players are free.
VLC is a good pick since it supports virtually every video format. The app is available for free on the official website. Since the person who developed the player swore not to monetize it, you do not have to worry about spending money on VLC.
Video Editors
If you work as a video editor, you likely already have software that you use regularly. On the other hand, not all Linux users work as video editors, but they might still need to make some changes to a video they filmed on a computer or another device.
As expected, there are quite a few different available choices. However, picking one between Kdenlive and OpenShot should be good enough. Both options have the necessary video editing features and excel in different areas. 
Backup Tools
Backing up data is important even if you trust your computer's hardware not to break down randomly. Of course, it depends on what kind of files you want to back up. Simple documents or media files can be kept in cloud storage or an external HDD.
However, when it comes to system backups, you might be better off using tailor-made tools like Timeshift Bacula. 
Apps to Take Notes
In case you ever need to take a memo and create a reminder document on your computer, use Simplenote or Laverna. There is really nothing complicated about using either of these two applications so long as you are looking to rely on the basic feature kit.