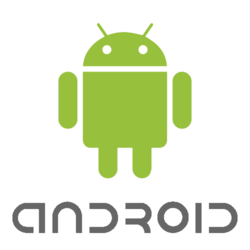 If you need more honey in your food, you aren't the only one. Honeycomb came around in December and we had a lot of questions. This was the first OS that
was especially made for Android tablets. Here are some things that I found out about Honeycomb.
Feature complete
 This means that you won't see a lot of other additions to Honeycomb. Yes there will be a few tweaks here and there; however there won't be huge changes. It's pretty cool too- seems that the OS is so complete that there aren't any major upgrades that we have to wait for.
Honeycomb for smart phones
Yes the Honeycomb goodie is just for tablets, but there might be a Honeycomb for Android smart phones as well. Nobody is quite sure how things are going to work, but since Honeycomb is so popular among tablets, there is no reason to keep smart phone users devoid of this technology. Yes the OS is meant for bigger screens, but there have been hints that small screen users would soon enjoy it.
Whether it will completely reach smart phones or not- one thing's for sure. Its visual components can be seen on many devices.
So the question ultimately boils down to this: will Honeycomb have multiple profiles? Separate ones for smart phones and tablets? Or are they going to just extend some features to smart phones. Let's wait and watch.
Android apps detection
Since Honeycomb has different features than 'regular' Android OS, the apps you download can detect if they are being run on Android or Honeycomb. So we might see different versions of the same app- one for Honeycomb OS, other for non-Honeycomb Android. And even for Honeycomb, we might have separate versions- for Honeycomb tablets and Honeycomb phones (of course this will happen only if the Honeycomb phone version is launched).
But the simplifying part is that the APK file format (which is used in Android apps) works on Honeycomb tablets and Android phones. APK works even if the application has exclusive features for Honeycomb. This will help the app understand the platform on which it's running. It seems that it will then load the features that are required for running on that platform.
But then, some Honeycomb apps might be only for tablets. If an app is made only for Honeycomb, it will run only on Honeycomb. But apps can be made that have tab-specific features, but are still able to run on phones.
Syncing
When you work on a Honeycomb tablet for the first time, it will import preferences and settings from your current Android phone. It will also install the apps that are in your smart phone! This tablet- phone syncing is a great thing. Also, once you download an app, it will appear on the new device as well. And when you have to remove an app, you can either remove it from one device or from both devices simultaneously. Well that certainly makes life easier, and gives you perks for being loyal to Android.