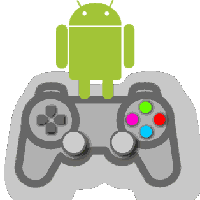 Hello Linux Geeks! How is it going? Today I will talk to you guys about my favourite game i like to play on my android device. This games can be downloaded and played for free, but if you don't want to get disturbed by ads you can purchase this games on Google Play. I am not a big gamer but it is good to play some cool games before i go to bed. It gives me joy, specially after hours of working on some code that does not work. So, do you like to know my android favourite game for now?
Rat On The Run
Rat On The Run is 4.1M platform game with Low Maturity content developed by Donut Games studio. The current version of this game is 1.33 and it requires android 2.3.3 and up to run. It has 4.4 stars out of five on Google Play.
Description
In this game you play as Ratty, a cute brown mouse who is in run for bread. I think you know what i am talking about, this mouse likes cheese, doesn't he? Your mission is to help Ratty collect as many cheese blocks and snacks as possible without getting hurt by slimy blobs, mean spiders and other baddies.
Game Features
– THREE game modes:
– "CHALLENGES" with 50 levels to beat
– "ARCADE MODE" with 8 floors to clear
– "RAT ON A SCOOTER" the original version — jump, grind and grab cheese puffs
– Classic platform fun
– Simple, responsive controls
– Lots of ACHIEVEMENTS to unlock
All i can say about this game is that it is fun and nice to play, you will never get tired of playing it. Amazing Levels, Cute Graphics, Simple!