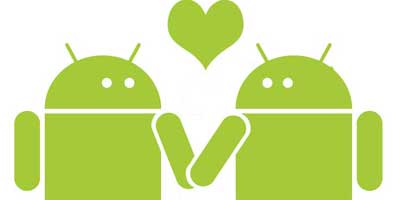 In today's world, love lives in technology- just like it lives in the hearts of lovers. If you are an Android user, there are a few applications that can help you go vocal about your love. Take a look at these free android applications that will help to add some techno spice to your love life.
1.       Love Poems: Don't have the right lovable and enchanting words to express your love? Don't worry as love poems for android will do the task for you. This free application has more than 600 poems from numerous poets that can be used to express the matters of the heart. You can find all kinds of poems and can recite or email the same to your lover on a special day.
2.       Valentine's Day Fun Facts: When 14th February is around the corner, this application will help you to impress your lover. Valentine's Day Fun Facts has some intriguing and endearing facts about this special day that you can use to talk about your love. Sometimes a rare smile and sometimes a sparkle in the eye, your lover will be happy with your knowledge. Just keep the source of facts a secret!
3.       Flixter Movies: Movies are always perfect for a romantic setting, and Flixter movies for android offer you all the information you need about romantic flicks. You can find the theaters that are currently playing those movies and can even purchase the tickets. You can check availability of each theater effortlessly.
4.       Find Chocolate: Chocolate can be the best thing to share with your lover. Next time you plan your date, don't rush to department store to get a box of chocolates, but use Find Chocolate to find the best chocolate stores in your region. The application locates chocolate stores and gives you detailed addresses and online info about everything associated with them. Let your partner get the best Chocó-fudge on a special date.
5.       1800flowers: Planning for the perfect decorative evening with a large bouquet of red roses? You can now make every date memorable with flower arrangements with the help of 1800flowers. You can use the application at any place with cellular coverage to order flowers and decorations. The application has a complete catalog for various flowers and gifts. Also, in case, you have the address of the recipient saved in your mobile, you can pull the address.
6.       OpenTable: This application for android allows you plan the perfect romantic dinner on a special day. You don't need to wait for table at any restaurant anymore. You can use OpenTable and find reservations for any restaurant you like. The application offers you endless choices and can even suggest you a few places that you would like to take your beloved. This love application for android users is extremely beneficial while travelling to new places.
With these six free android love applications with you, you cannot fail in communicating your love to your partner. After all love all about getting vocal an expressive.