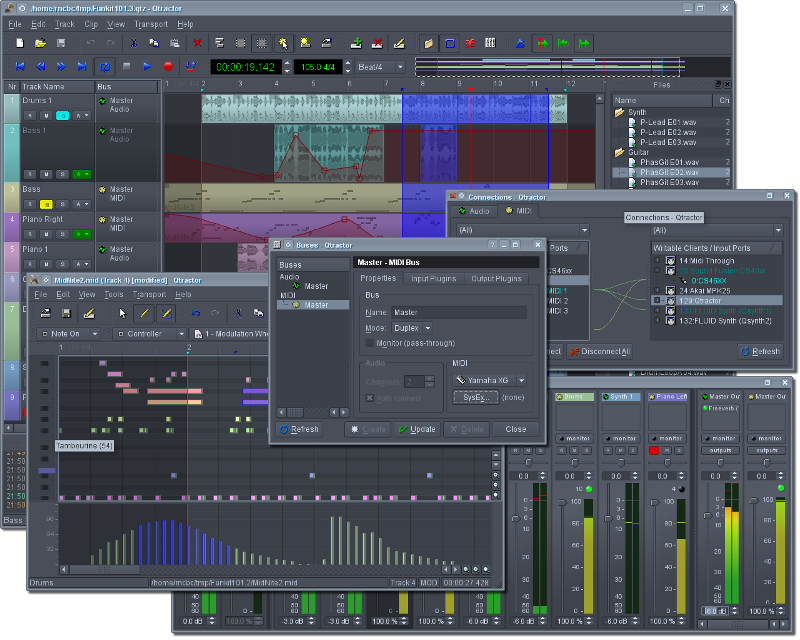 Qtractor is a free and open-source Audio/MIDI multi-track sequencer application that targets at the GNU/Linux platform, as it uses JACK and ALSA as main infrastructures.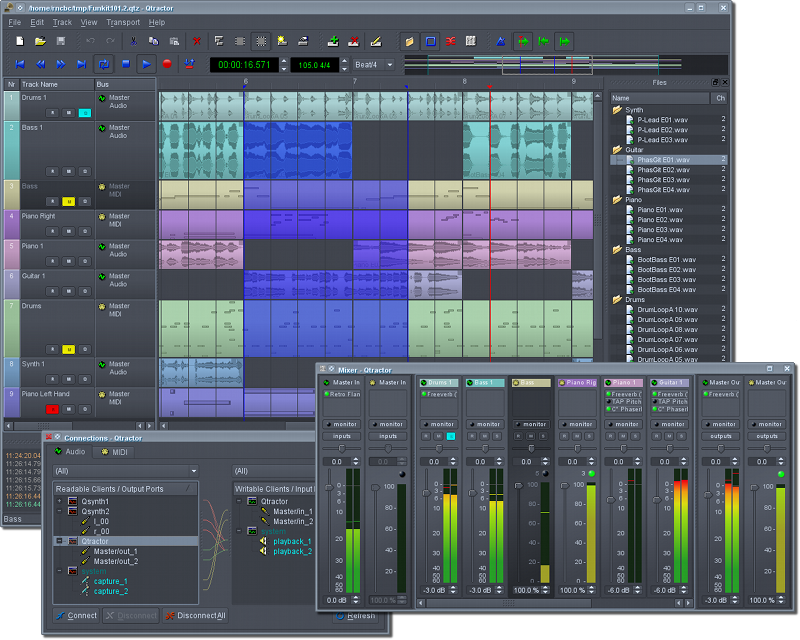 Qtractor is developed on pure Qt4 C++ application framework that eliminates the need for any Qt3 or KDE dependencies. It features non-destructive, non-linear editing and supports many audio formats including MP3, OGG, WAV, FLAC and AIFF. MIDI files are also supported of course.
Qtractor offers built in useful editing tools like mixers and monitor controls, metronomes, loopers, configurators and a vast number of plug-ins. One of the usability highlights though is the configurable keyboard shortcuts.
Version 0.5.5 was released a few days ago bringing the following exciting additions:
– LV2 Atom/MIDI support
– LV2 Worker/Schedule support
– LV2 Presets support
– LV2 Time/position support
– LV2 Programs/instrument support
– MIDI plugin event timing on tempo changes
– Loop-recording/takes audio sync
– Quick start guide and user manual
– Russian and Italian translations