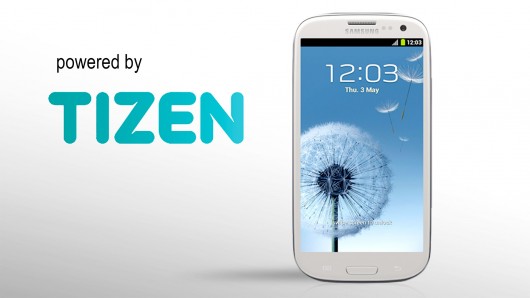 The new OS Tizen has suddenly become one of the most talked about topics in the blogosphere. The operating system is a gift from Samsung. Although it has many features similar to Android, work on Tizen had been going on for a long time.
The OS offers a lot of features which are found in the present day systems already. However, the sheer fact that it is being used by Samsung can propel it to heights. Here are a few more facts about Tizen:
Tizen in principle
Just like Android, Tizen is an operating system which has been kept open source. Designers can build upon it for various services. Thus, the software can be used in many devices like tablets, cars, and phones etc. Having started from small projects like "Bada", Tizen had been in the pipes for a very long time. It is, in actual, a further continuation of the LiMo project. The OS has a governing association called Tizen Association. It is a group of twelve companies with one vision: 'to offer a platform which offers high level flexibility in development and service selection'.
Why worry about Tizen?
Apart from Samsung, brands like Intel and Sprint are also supporting Tizen. The fact that it is open source can also be dangerous for others. The official releases have gathered a lot of interest. It clearly is a cause of worry for many in Android.
Sharing the code
Even with an open source code, certain parameters have to be followed. These ensure that the competition in the industry is fair. But with Tizen, it looks as if the manufacturers, themselves, have tried to give an alternative to Android and iOS.
Similarities with Samsung
The developers have brought in some features which are already present in other Android devices. These features hint towards the fact that Samsung is trying to move away from Android. If that is the case, Samsung could be taking chances. It has virtually prospered because of Android. And to create a competitor for it would just not be right.
The Asia factor
The OS had been in the pipeline for many years now. But finally, it is going to see the light of day. Whether it can sustain it, will be the bigger question. Asia is one of the biggest markets for telecommunication. By a little innovation and perspiration, Tizen can capture the entire Asian market momentarily.
The remaining audience
Apart from Asia, Tizen will also be available in Europe through partnership with Orange. This, however, is not even only enough to sustain the company. It cannot break the market which has now gotten used to the Android and iOS combination. Creating a third alternative would be really difficult.
Android has a solid backing in the form of Google behind it. The technological advances are already such that Tizen would find it hard to challenge them. Google offers all its services to Android users. But it is the company's wish if it wants to share them with Tizen too. And that is why it would be very difficult for the company to set in.