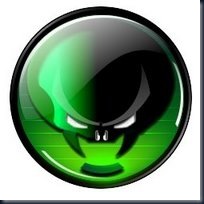 Alien Arena is a is a free first-person shooter computer game similar to the Quake, Doom, and Unreal Tournament series. You can play Alien Arena online with other players or if you don't feel skilled enough you can choose single-player matches and play against bots. The game's content is proprietary, but its engine is open source (CRX engine). An internal server browser helps you to find other players online and there is also an IRC client for chat between players. Alien Arena is available Microsoft Windows, Linux, FreeBSD and OS X.
Alien Arena 2013 version 7.66 has been released. What are some of the new features in this release of the freeware deathmatch shooter game?Alien Arena v7.66 comes with stunning visual effects that are usually reserved for commercial titles. Maps, sounds and music are improved in this release of Alien Arena. It is very different from the last year model. There are seven new maps an two new player characters.
Full List Of Features
– GLSL per-pixel lighting on meshes(now all surfaces).
– OpenAL 1.1
– Ogg-Vorbis support.
– GLSL post process framebuffer effects.
– New scoreboards.
– New HUD.
– Stereo music files.
– Seven new maps.
– Two new player characters.
– Voice taunt system.
– Doppler sound effects.
Download And Install
Now it is time to learn how to install this game.
Installation :
To compile Alien Arena in Debian based systems (Ubuntu, LinuxMint…) follow these steps:
1- First you need to compile the game
sudo apt-get build-dep alien-arena
2- Install extra dependencies that maybe was not installed using the command above
sudo apt-get install libode-dev
3- Now compile and install the game
./configure
make
sudo make install