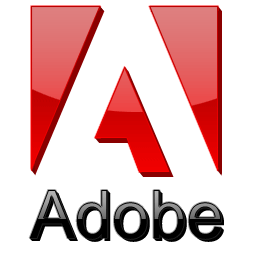 If you are a keen game developer and have a cache of games hidden away on your desktop, then it will soon be time to bring out an exclusive catalog of your games by signing up for Adobe Creative Cloud offer.
Game Development is not an easy task. However, thanks to Adobe's latest integrated tool kit, game developers can toy with their gaming ideas and MONETIZE them as well.
The new Adobe Creative Cloud lets you access (on a monthly membership) the entire professional CS6 tools and open source frameworks-Starling, Feathers,Away 3D and iOS native extensions to create amazing work for Print, websites and for apps(more so for the iPad) along with a Gaming SDK. There is also a Flash C++ Compiler, that will let you convert existing iOS,PCs, Xbox 360 or PlayStation 3 games for browsers, running on Flash Player. The Adobe Creative Cloud offer includes a trial version for Flash Professional CS6 and Flash Builder 4.7 Premium version.
Additionally, a new profiling feature in the package, AdobeScout is gaining traction amongst the game-building and game-publishing community in the pre-release stage, especially for its unique performance measuring metrics. This tool will pull all latent granular data from applications written in ActionScript running on mobiles and browsers aiding in the tuning and improvement of the games' performance.
Using the professional version of Flash CS6 that comes with the offer,developers can author games/animations, while the Flash Builder, version 4.7 (premium edition) provides the ecosystem for compiling in ActionScript Compiler 2.0 (ASC 2.0). Developers can test apps directly on iOS devices using either the USB or the simulator and debug them as well.
Helping open source developers are tools such as the Starling, for 3D games with a library of open source ActionScript3, which mimics the list architecture of a typical Flash Player and direct rendering through GPU (Stage 3D) for optimized rendering feature.
Feathers is for creating UI extension components (lightweight) for desktops and mobile systems as it gathers into one bundle GPU-powered graphics, via Starling for quick response.
Another tool is the Away3D, an open source 3D graphics engine, also in ActionScript3 that, works in tandem with Starling and Feathers to ensure seamless integration of 2D UIs with 3D games.
Basic requirements to run Adobe Gaming SDK:
Flash Player 11.4 or higher
Adobe AIR 3.4 or higher
Along with launching the new Cloud Creative, Adobe is also running a promotion for subscribers of the cloud package. The entire tools package is available free to use for subscribers of the Cloud Creative service. All future versions of Scout will be updated for such of the users who continue to subscribe.