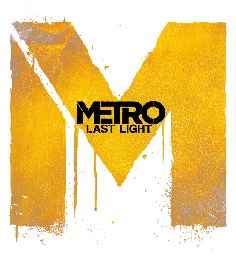 Hello guys, how are you doing? How are all you big gamers out there? I have something special for you guys, many good things are going on in the Linux world and something incredible is happening, what? Do you like to play games, but you can not play them on a Linux box and for this reason you use a Windows machine? The good news is that many game developing companies are seeing the Linux platform as a future popular gaming platform and they are working very hard to make Linux versions of their games which are developed for windows and mac platforms.
If you consider yourself a hardcore gamer, I am sure you have played the Metro:Last Night or probably have heard about it. This game, which was released in May 2013 as a sequel to Metro 2033, is a horror video game based in the science fiction novel by Dmitry Glukhovsky. You are left alone in the universe of Metro 2033 and the only thing you have to do is to survive! If you don't do it well, then go home!
At the moment I am writing this article, the Metro:Last Night game is available for Microsoft Windows, PlayStation 3 and Xbox 360. No need to worry, Last Light will be released for Mac on September 10th, 2013 via the App Store and Steam and that "a Linux version is also in development, scheduled for release later in the year". Yes, you read it right, a Linux version of Metro Game is in development and it is scheduled for release this year. This is great guys, more great games for us to play on Linux.
The content of the Metro:Last Night game is rated by ESRB and it is premature, so if you aren't seventeen years or older you are now allowed to play this game. Do you want to know the reason why? It has intense violence scenes, nudity, sexual content, strong language, use of drugs and blood on it. Are you old enough to play this game? If you are, then get ready and wait for it, a Linux version is being developed while you reading this article. Oles Shishkovstov, Chief Technical Officer at 4A Games said that the team is very happy with the results of this game and he hopes that Linux users will appreciate the 4A Games hard work and dedication to create the best version possible for their Linux machines.