Lucid Puppy 5.2.5 is released ! Screenshots Tour
Lucid Puppy 5.2.5 has been released, this release has Bash 4.1.0, Syslinux 4.03, and e2fsprogs 1.41.14, the latest from Ubuntu 'Natty'. It
now has JWM 500, up from 493. Gnumeric 1.10.13 is a necessity because a forum member had posted a bug to Gnumeric that is corrected in 1.0.13. Lucid 5.2.5 uses the Woof of February 28 replacing the Woof of November 28 for three months of progress in Woof development. All of the favorite Puppy programs are there in their latest versions.
Find more information about this release in the announcement.
Screenshots Tour: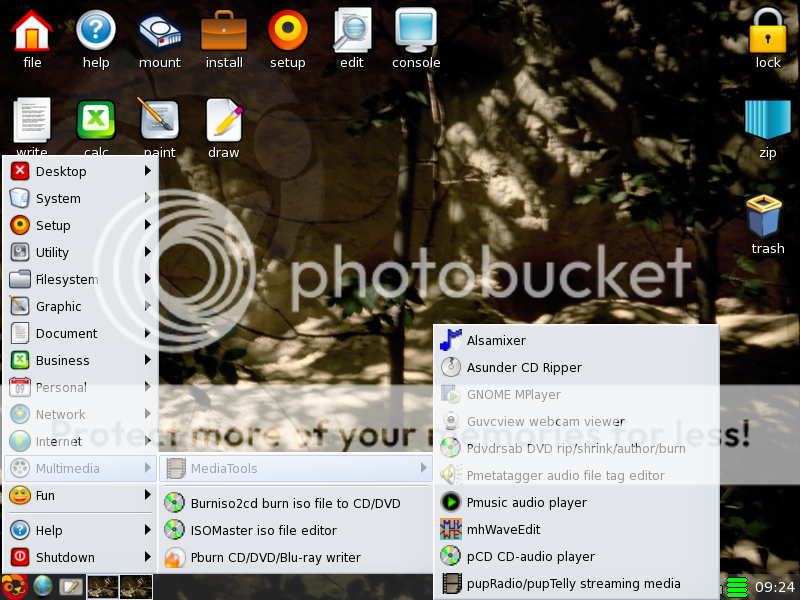 For questions please refer to our Q/A forum at : http://ask.unixmen.com/
Like us on Facebook
Donate to Unixmen
We need your assistance to stay live
This week Top Posts
Recent Comments
Favorite Links
This work by
unixmen.com
is licensed under a
Creative Commons Attribution-NonCommercial-NoDerivs 3.0 Unported License
.