Firefox 4 beta 10 is out ! PPA Ubuntu
Mozilla released Firefox 4 Beta 10. According to a post in Mozilla.dev.planing google Group, Firefox Beta11 is expected before the end of this month (Probably the 31th of this month), while the final release will come before the end of February.
"Firefox 4 Beta contains huge performance enhancements, including our brand new JägerMonkey JavaScript engine. From faster start up times and graphics rendering to improved page load speed, you'll notice the difference instantly." Find more in Mozilla website
What's New in this Firefox 4 Beta10
Compatibilty and stability improvements when using Adobe Flash on Mac OS X
Improvements in memory usage
Support for a graphics driver blacklist to improve stability
See the complete changelist from the previous beta
Installation in Ubuntu 10.10 Maverick Meerkat :
Open terminal and enter the following commands:

sudo add-apt-repository ppa:ubuntu-mozilla-daily/ppa 
sudo apt-get update
sudo apt-get install firefox-4.0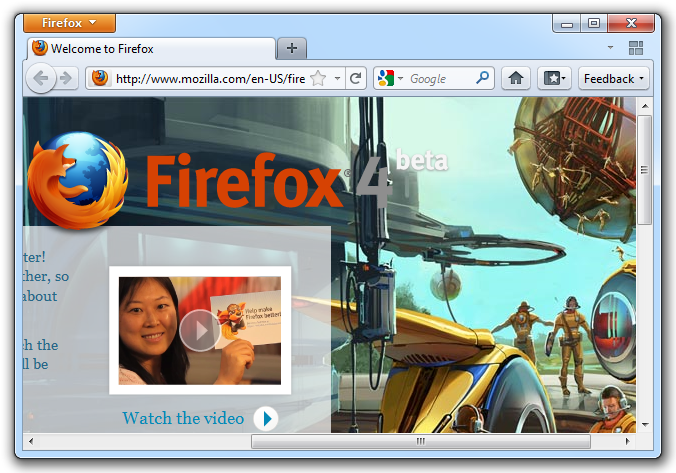 For questions please refer to our Q/A forum at : http://ask.unixmen.com/
Like us on Facebook
Donate to Unixmen
We need your assistance to stay live
This week Top Posts
Recent Comments
Favorite Links
This work by
unixmen.com
is licensed under a
Creative Commons Attribution-NonCommercial-NoDerivs 3.0 Unported License
.