Linux Mint 8 "Helena" RC1 released!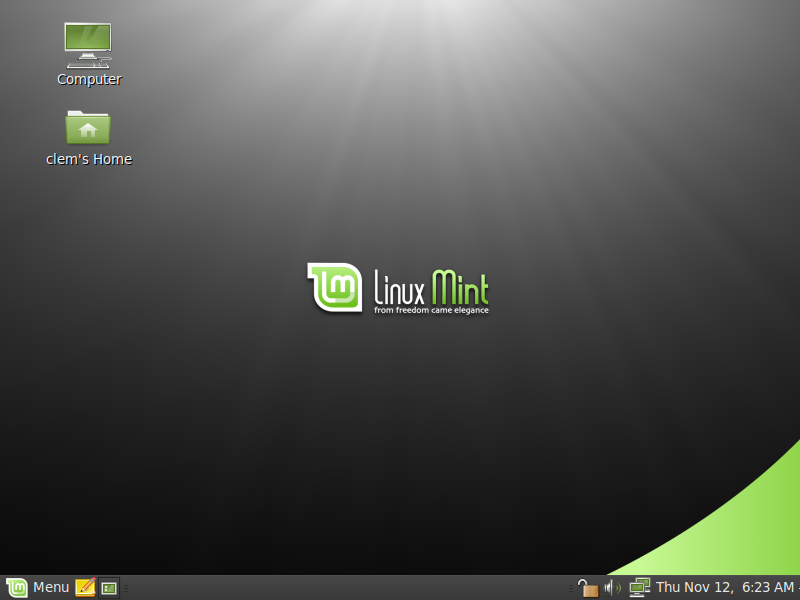 Announced some hours ago the release of Linuxmint 8 Helena RC1, based on Ubuntu 9.10 Karmic Koala, Linux 2.6.31, Gnome 2.28 and Xorg 7.4, and the latest software from the Open Source World.This 8th release of Linux Mint comes with numerous bug fixes and a lot of improvements. In particular Linux Mint 8 comes with support for OEM installs, a brand new Upload Manager, the menu now allows you to configure custom places, the update manager now lets you define packages for which you don't want to receive updates,the software manager now features multiple installation/removal of software and many of the tools' graphical interfaces were enhanced.

Read more about whats new in Linux Mint8 Helena RC1

Download Linux Mint8 Helena RC1 :

Download Linux Mint 8 RC1:
You can download Linux Mint 8 RC1 via torrent or via HTTP:
Size: 688MB LiveCD
MD5Sum: 93614f823d9d07c9560dfdb17d4db8fb
Torrent download: http://www.linuxmint.com/torrent/LinuxMint-8-RC1.iso.torrent
HTTP download: http://www.linuxmint.com/edition.php?id=44
Asia:
Europe:
http://mint.nano-box.net/iso/testing/ (Bulgaria)

http://mirrors.cytanet.com.cy/linux/mint/testing/ (Cyprus)

http://linuxmint.cybermirror.org/testing/ (Germany)

http://mirror.sov.uk.goscomb.net/linuxmint.com/testing/ (UK)
Northern America:
http://mint.ez.by/linuxmint.com/testing/ (USA)
---
Links :
Unixmen is an official sponsor of LinuxMint
For questions please refer to our Q/A forum at : http://ask.unixmen.com/
Like us on Facebook
Donate to Unixmen
We need your assistance to stay live
This week Top Posts
Recent Comments
Favorite Links
This work by
unixmen.com
is licensed under a
Creative Commons Attribution-NonCommercial-NoDerivs 3.0 Unported License
.