5 Great opensource games for Linux
Here are 5 Nice opensource games for Linux , I installed the games on ubuntu and they did work fine, I liked more Supertux perhaps because is similar to super mario bros one my favorite games, the rest of the games are nice ones also with nice music and good graphics, in general nice ones to play them in your free time, I advise you to try them and don`t forget to share with us your opinion about thee games.
SuperTux is a classic 2D jump'n run sidescroller game in a style similar to the original Super Mario games covered under the GPL. The Milestone 1 release of SuperTux features: 9 enemies 26 playable levels Software and OpenGL rendering modes configurable joystick and keyboard input new music completely redone graphics

SuperTux is available for every platform imaginable, even for homebrew PSP and Gamecubes..

I tested this game, is funny almost the same as Super mario game

-For Fedora/CentOS
yum install supertux
-For Ubuntu (Hardy/Intrepid/jaunty)

sudo apt-get install supertux

---
Pingus is basically a Lemmings clone that has been Tux-ified. With its flaws and lack of completion, it is still a fun one to play in your free time. (Win, Linux)
-For Fedora/CentOS
yum install pingus



-For Ubuntu (Hardy/Intrepid/jaunty)
 

sudo apt-get install pingus



Screenshots
---
Teeworlds is a free online multiplayer game, available for all major operating systems. Battle with up to 16 players in a variety of game modes, including Team Deathmatch and Capture The Flag. You can even design your own maps!
-For Fedora/CentOS
yum install teeworlds



-For Ubuntu (Hardy/Intrepid/jaunty)

sudo apt-get install teeworlds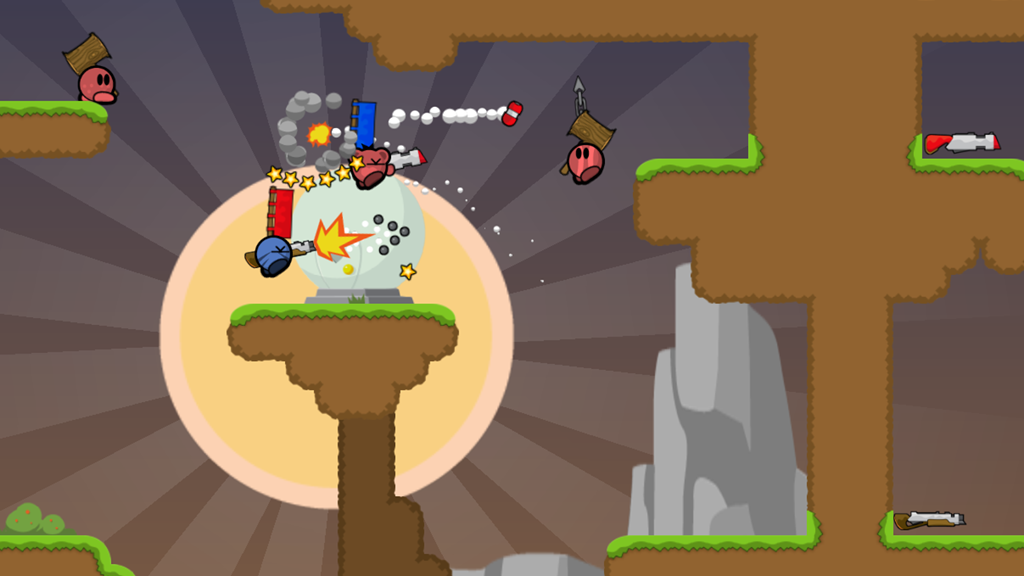 ---
Neverball is where you simply roll a ball around on a stage to pick up coins to open up a goal. The controls are intuitive and the graphics can be shiny for a new computer or can be toned down for an older one.
-For Fedora/CentOS
yum install neverball

-For Ubuntu (Hardy/Intrepid/jaunty)
sudo apt-get install neverball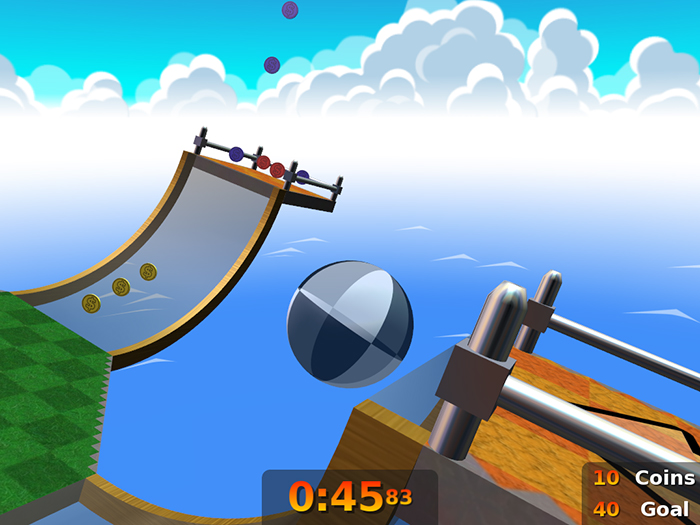 ---
Have the mascots of your favorite free software titles battle it out in the Wormux arena using dynamite, grenades, baseball bats and other bazookas… Exterminate your opponent in a 2D environment with toon-style scenery.
Each player controls the team of his choice (penguin, gnu, firefox, wilber,…) and must destroy his adversary using more or less casual weapons.
Although a minimum of strategy is required to vanquish, Wormux is pre-eminently a "convivial mass murder" game where, turn by turn, each member of each team attempts to produce a maximum of damage to his opponents.
The new network multiplayer option allows you to play online, as well as on a local network. A game such as Wormux really is most fun when you are playing a human opponent, although a quick match vs the computer is good too. If geographical distance isn't an issue, it was always possible, and still is, to play hot-seat at a single machine.
This new feature though eliminates that requirement, however. As with any network game, firewalls might be an issue, but as the game runs off a single TCP port, it should be trivial to add exceptions.
Anyway, the point is that these new additions make an already highly entertaining game a lot more fun. Blasting the characters belonging to someone across the other side of the world is now as possible and satisfying as a real-life opponent in the same room.
-For Fedora/CentOS
yum install wormux



-For Ubuntu (Hardy/Intrepid/jaunty)

sudo apt-get install wormux
{loadposition user9}
Related Artcles By Tags:
{loadposition user1}